Manchester has been lucky enough to be blessed with some amazing new venues and restaurant openings, this year. It's almost hard to keep up with how much is going on in this vibrant, growing city! With even more brilliant developments on the horizon for 2020.
We like to make sure we are always in the know at ConnectIn Events, keeping up with new trends and activities that are going on in the city as Manchester is growing vastly which means our clients and business needs to keep up with the ongoing movements!
Here are some of the fantastic new venues that have opened this year and some personal favourites from the team: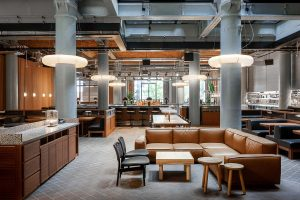 CULTUREPLEX
Cultureplex has created an environment for hanging out, meeting people, watching a film and hearing good music, or a place to listen to a talk, take a class, engage in considered discussion/ debate and get some work done. As they say themselves on the website, there's room for everyone to follow their own path; engage or unwind, socialise, graze, dine and drink. Great for a contemporary event space and for private dining at the brilliant and modern BISTROTHEQUE (the northern counterpart to its 15-year-old East London Sister) which offers uncomplicated good food, drink and service with common sense and good taste. Menus are created by the Chef Director Blaine Duffy.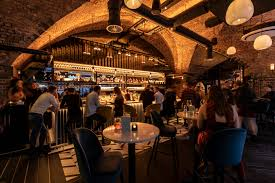 THREE LITTLE WORDS
Opened in September this year and nestled in the historical arches beneath Manchester Central, the beautiful bar setting, and open space is brought to us by the people behind Manchester Gin. You are also able to watch the distillers work next door, in the Spirit of Manchester Distillery where they are at work with their award-winning gin! A great place for a modern environment to dine in but also a brilliant option for a small team activity.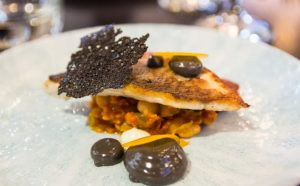 SIX BY NICO
Six by Nico is a concept restaurant from Scottish, Italian Chef Nico Simeone. The menu changes theme every six weeks. Each six-course tasting menu is themed upon a different place or memory.
The Manchester chippy theme was a personal favourite! They are currently cooking up a Mad Hatters Tea Party theme!
For a dining experience with a twist and at an affordable price, this is a great option!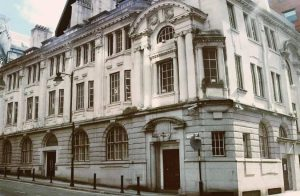 STOCK EXCHANGE HOTEL AND RESTAURANT THE BULL AND BEAR
The highly praised Tom Kerridge has set up a new partnership with Gary Neville and Ryan Giggs' GG Hospitality Group to take over the running of the restaurant The Bull and Bear within their new Stock Exchange Hotel.
The 87 cover dining room has marble topped tables with dramatic décor and underscored by a brass statue of a headless superhero sculpted by Tom's wife Beth Cullen-Kerridge. A luxury experience within the Stock Exchange Hotel which is located within the heart of the centre of Manchester. Positioned on Norfolk Street in between Market Street and King Street. They have created a luxury, boutique style of accommodation and captured the spirit and heritage of the building, perfectly along with unique event spaces in The Vault and The Bank. An exciting and luxury development to the city!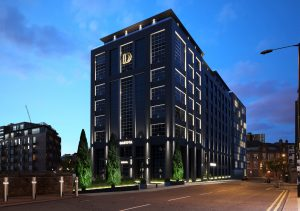 DAKOTA MANCHESTER
A favourite with our Director, Penni Pennington. It's crazy to think Dakota only opened in May this year as it has made such an impression on Manchester. It has been a huge hit with celebrities and already featured in many articles as one of the best in hotel guides.
Along with The Dakota Grill, the in-house restaurant and bar which delivers well executed, tasty dishes.
Have you been to any of these venues this year and what have you been impressed by the most? Let us know of any other exciting openings and launches that you are looking forward to in the city for 2020.
Did you know?
ConnectIn Events offer a free venue finding service and acquire the best prices for you.
#seewhatconnectincandoforyou
Contact us for any venue enquiries: 0161 871 8522​
*All Images are credited to the venues websites.