Well, it's been 3 weeks since my last blog and I thought it was about time that I would let you know what's been happening in my world and the world of Connect In Events as promised.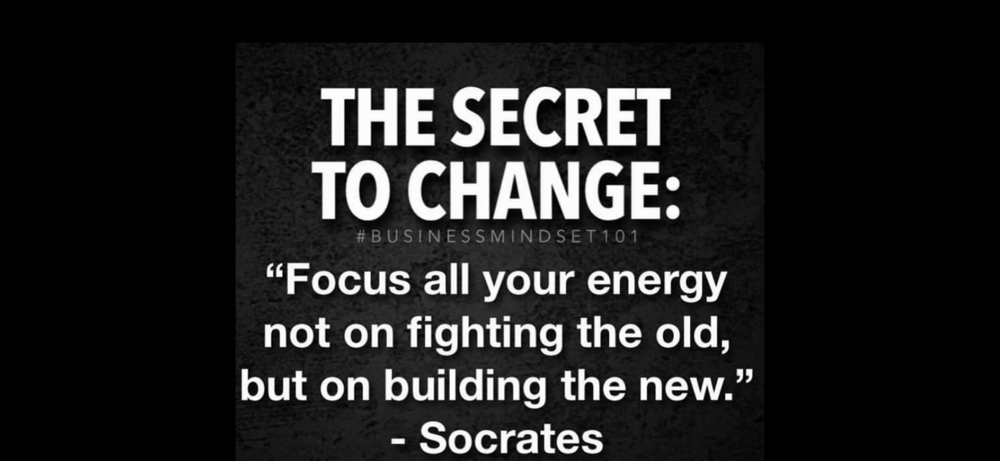 My agile working approach and working from home alone has not sent me totally bonkers as of yet, I am still loving my toasties and I have been really creative with the fillings – The winner is still plain simple – Cheese and tomato! I have still not mastered the baked bean and cheese option- a serious mess! My choice of drink has now diverted to Hendricks Gin and I have been rather partial to an M&S Pina Colada especially with the glorious Manchester weather and the sun we have had! I have not done as much reading as I would have liked to, however, I have been learning a lot about the virtual world (more about that later) I have really enjoyed Becoming – Michelle Obama on Netflix.
A key message from this documentary for me:
"Your story is what you have, what you will always have. It's something you own."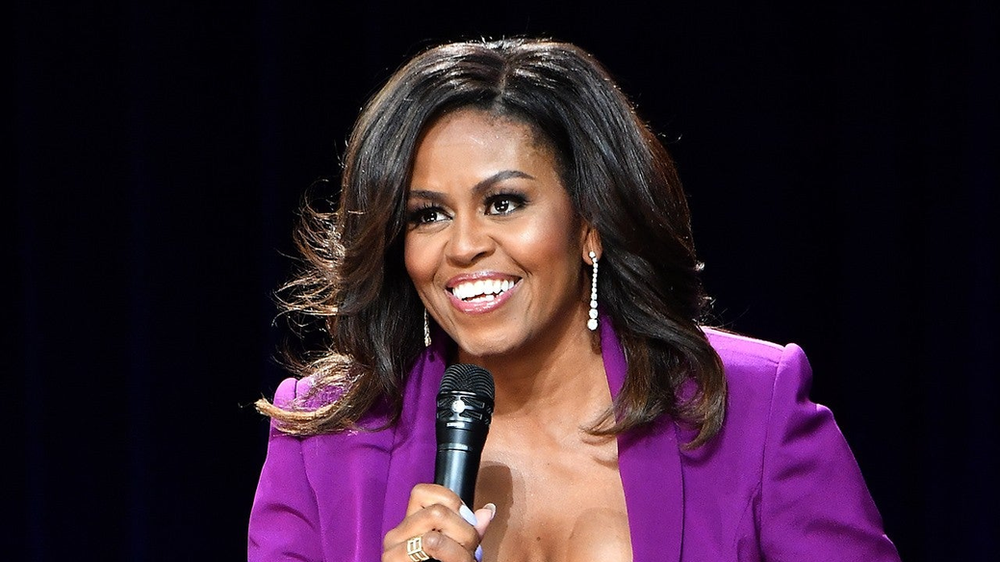 Immensely powerful. Life would be so boring if we didn't have our own story, even the last 3 months alone I could probably write a chapter of my emotions – It's been a roller coaster but I know I will look back and laugh, maybe cry, but it has certainly made me stronger and my outlook on life has somewhat changed … That is another blog maybe!
My cats as mentioned in my last blog, Mr. Jones and Miss Ivy are just loving life! They receive a mass of love, sleep, and treats! Speaking of cats, I am now a Cheetah Mum as well as a Cat Mum! I am a huge lover of animals so I was rather saddened when I heard that Chester Zoo may be forced to close. I have very fond childhood memories of Chester Zoo – My favourite birthday treat was a trip to the zoo finished with a knickerbocker glory! If you would like to help keep the zoo open, you can donate or adopt. I have adopted a cheetah. https://www.chesterzoo.org/online-shop/adopt-an-animal/
So, now on to the serious stuff …….
The most asked question regarding Connect In Events that I have been asked recently is "What is a virtual event?" "Can we go virtual?" "Should we go virtual?"
But first, I must stress that my opinion is that of course there is no replacement for a live event, it is in my DNA and the energy of a live environment cannot be replaced. I know we all cannot wait for that moment to happen again, however, until we receive further guidance from the Government, the return of live events is still not an option, therefore businesses are turning to virtual platforms. We must engage with our staff even more now that the staff morale is low, so this new world of virtual events opens opportunities. It is super exciting – Connect In are working on a big virtual event and in the planning stages for more, currently working on turning a 1000 staff conference into a full hybrid event. This is going to go live in 2 weeks! I cannot wait to share some of this with you, it is really going to have that ConnectIn WOW factor. We have pivoted!
So, virtual events. What can we offer and what are they?
The key to this is that you must remember that hosting a virtual event requires the same care and attention as an in-person event. With both events, you need to effectively promote the event, engage your attendees, and prove success.
The Fundamentals
· Strong marketing – The same as you would with live events, virtual events also need good marketing. Without targeted effective promotion, the attendance suffers.
· Content is key – In a virtual setting, the content is your event. A Powerful host, keynote speaker and engaging sessions tailored to your attendees are critical.
· Alone doesn't have to mean lonely. Keep virtual attendees engaged. Offer options that are relevant to each attendee type and utilize online guides for virtual.
· Data is the only way to prove event success – Measuring engagement and capturing attendee data to prove event ROI and activate the client's journey.
Hybrid Events
A hybrid event is a trade show, seminar, conference, or other meetings that combines a "live" in-person event at a physical location with a "virtual" online component for remote attendees. This is a term we will start to hear more and more, and it is an area that I am enthusiastic about. Events that are part-live and part-virtual are around to stay. Traditional thinking has said that some events lend themselves better to a live format, while other communications are a better fit for delivery over the web. So, what is right for your communication needs? Live, virtual, or a combination of both? People must embrace that not all content will be live but not fearing this removes many barriers and opens a lot of new possibilities.
Virtual meetings have become a regular thing for many people now. We are now used to seeing ourselves on video calls, zoom quizzes, meeting rooms– something that many of us would have probably hated the thought of only a few weeks ago – we are also still listening and engaging with others in the same way we would if we were face-to-face in a meeting room.
A lot for your budget – That international dream speaker for your company who may have been out of reach in terms of the budget could now be booked via a live-link. A Q&A panel session at remote locations will also now be a possibility for many. Exciting, right!?
Hybrid events mean we can extend event reach and engagement to attract new and larger audiences. And much like live TV, events will be recorded and available for immediate playback, making them more accessible and allowing people to view content whenever they wish, giving them flexibility and control. Hybrid events leverage the investment made in a live event by making the same experience available to your target audience who cannot attend in-person.
Studio Events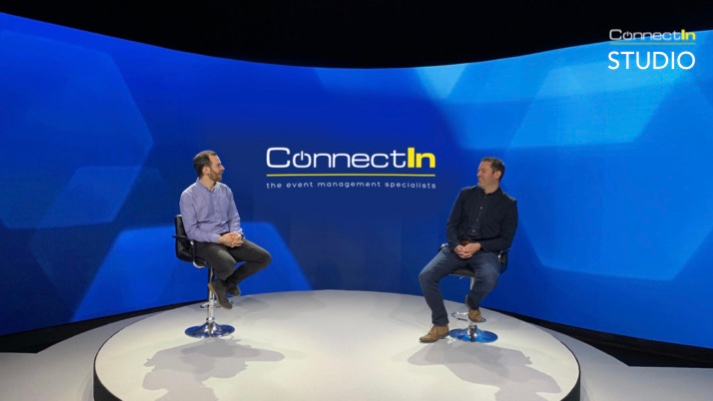 This is not just a webinar! This is a big step up from hosting a Microsoft Teams or a zoom call with your staff. Studio Events are perfect for businesses wanting to communicate and engage with their staff, with the comfort of having full technical support, reliable streaming, and the ability to integrate different content formats.
The presenter would be located in a studio, much like a TV show, and will have the ability to switch to video content, presentations, speakers at other locations, and audience engagement tools.
With audio and lighting and a professional live camera, the experience for the user sat at home will be extraordinary and a business hosting an event in this way will show they are leading the way in engaging their teams with this style of communication.
Event boxes
Think branded delegate bags or fun party packs, depending on your event these can include branded stationery, drinks, pens, a quiz … The event boxes will be posted directly to your delegates/guests. Bringing the event to life at home and not forgetting that celebration fizz or beer afterward!
Mums at home? Add a fun game for the children to keep them engaged.
Keep Connected
Part of any successful event is networking, interaction, and face-to-face contact. Building in interactive tools Q&A / Live polling for audience participation, having options for smaller breakout groups, and even incorporating a lunch break or after conference drinks, this can really make a difference to the overall delegate experience.
The Wow Factor
Throwing in an element of surprise and an unexpected moment throughout the event from beginning to the end creates the WOW factor. A strong opening set with our virtual entertainers, powerful film content, and finishing with a brilliant live musical performance, comedian, or DJ via video link. This creates a memorable moment that would capture the spirit of us all-embracing new technology and the digital world we find ourselves in!
I hope this has given you an insight into the world of virtual events – For now, this is the future of events until we have the permission to proceed on going live again.
I am happy to discuss any of your virtual event questions in more detail if you would like to get in touch with me.
We are living through something that will shape the future of the world. Embrace this and let's get talking virtually!
Stay safe, stay sane, and stay connected with Connect In!
Thanks, Penni …Till next time!