GUEST BLOG – RIC MOYLAN
Now despite my background coaching multiple World Champion professional boxers – I'm not encouraging you to pick a fight with your boss!! Or anybody else that matter.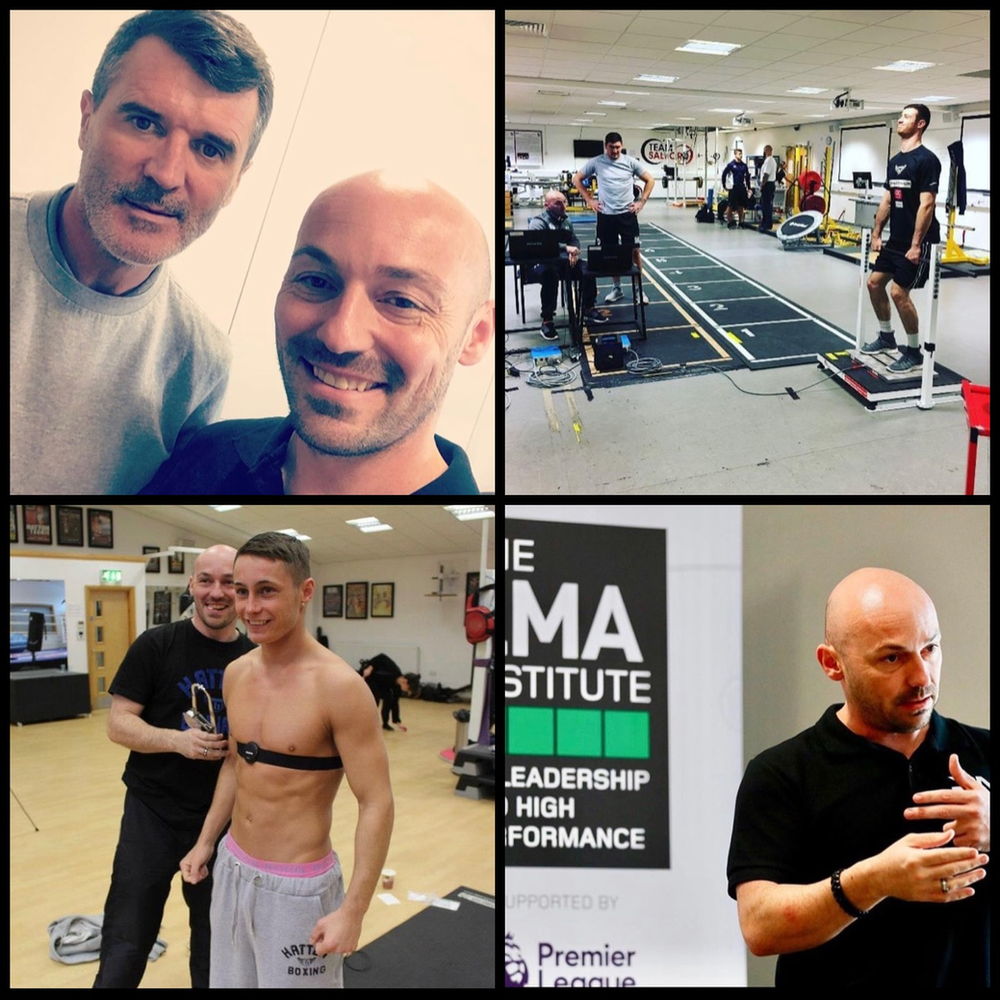 However, right now (whether we like it or not) the landscape of our working environment for many of us has changed. Working from home is here, and it may be here to stay. For many of us there are some well received benefits of this such as reduced travel time and financial costs. But as Newton's third law of motion states – 'for every action there is a reaction', and working from home does come with some down sides to your physical and mental health and well-being.
Within the world of physical therapy, there is a belief that "sitting is the new smoking". Whilst to some that may be an extreme comparison, statistics show that prolonged periods of being sat down dramatically increases the chances of musculoskeletal disorders such as lower back pain (3) as well as perhaps more importantly increasing the chances of chronic ill health such as obesity, heart disease, cardiovascular disease and cancer (1). The lockdown and subsequent increase in our screen time usage has also been associated with poor sleep quality and depressive symptoms in a sizable number of population (2).
Now I do not want to appear, and this is certainly not all doom and gloom. We are all more than capable, and we can reverse these issues. We must create a daily routine to look after ourselves both physically and mentally, whilst improving our performance under the current circumstances:
Here are my top tips on how:
1 – Turbocharge your morning routine.
Be disciplined with the time you wake up each morning rather than reaching for the snooze button. Make this an absolute non-negotiable. But more than that, instead of reaching for the coffee start your day with a minimum of 0.5 – 1 litres of water. Once you have done this, move onto a light exercise routine including elements of both the gym and yoga style training, that stretches the tight areas of your body such as your lower back, and activates those muscles such as your glutes which may have relaxed during the night. After a nice shower, you will find you're drinking coffee out of the love of the taste, rather than the necessity.
2 – Take high quality breaks
You must have clear breaks set aside in the diary for refreshments such as lunch, and you must stick to them as an absolute non-negotiable. Now whilst that may seem obvious, you must keep your boundaries clear within your mind. What you must also do is 'break your state'. What I mean here is you must change your environment, and leave your desk to take your break. No sitting scrolling on social media, and certainly no eating at the desk. The desk is for working, and when a break is due then get up and leave it. Go outside for a walk, get some fresh air, and give your mind and body the reset it needs. Your performance will thank you for it.
3 – Get Moving
When the working day is finished (you should have a set finish time if possible), it's crucial that you participate in some exercise. Alongside the costs of prolonged sitting mentioned earlier, many of us are suffering with poor posture and reduced range of motion, whilst aches and pains in areas such as our hips, neck and back are on the increase. Exercises such as bodyweight squats, lunges and the single leg glute bridge are crucial and must be performed on a daily basis to wake up your muscles and keep them working as they should be, thus reversing the effects of being seated.
It's also crucial that you elevate your heart rate by jogging, or going for a walk. Set yourself the target of 10,000 steps per day, and just like a deadline within your work, again commit to it and make it an absolute non-negotiable. Hold yourself accountable to this by writing down your scores and times each day.
4 – Be Kind To Yourself
Remember that whilst being labelled as "the new normal", there are many things in your current lives which are actually far from normal. It's really important that you monitor your self talk, and praise yourself for adapting, keeping going, making changes, and for the things you have achieved each day rather than focusing on what you haven't. I'd like you to remember a key message I say to all of my coaching clients:-
"Motivation is disloyal"
What I mean is that on any given day, motivation can come and go. You will not always feel optimum, or at your peak all of the time, and whilst trying your best to "power on" you must also not be too hard on yourself. Remember that we are all doing our best in these challenging times. Be kind to yourself and each other, focus on what you can control, and remember to move away from your desk and stand up for yourself.
About the guest author:
Ric Moylan is a multiple World Champion Performance Coach, Public Speaker, and founder of Charity Boxing Nights. To hire Ric for your team, or for more information he can be contacted on all social media platforms (@ricmoylan) or you can visit his website at ,www.ricmoylan.co.uk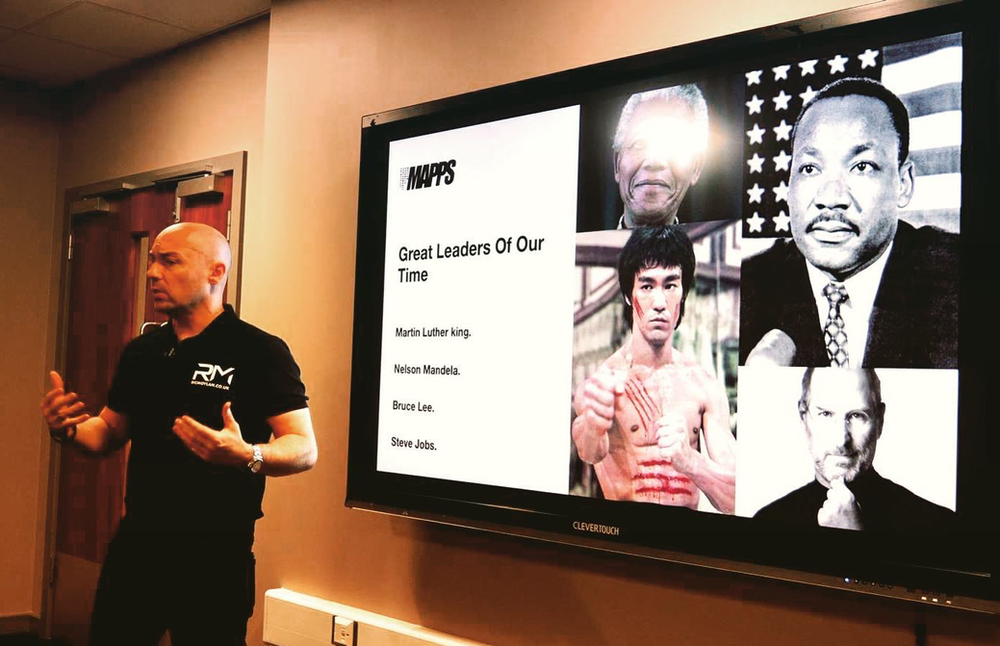 1. Daneshmandi H, Choobineh A, Ghaem H, and Karimi M. Adverse effects of prolonged sitting behavior on the general health of office workers. Journal of lifestyle medicine 7: 69, 2017.
2. Gupta R, Grover S, Basu A, Krishnan V, Tripathi A, Subramanyam A, Nischal A, Hussain A, Mehra A, and Ambekar A. Changes in sleep pattern and sleep quality during COVID-19 lockdown. Indian Journal of Psychiatry 62: 370, 2020.
3. Nourbakhsh MR, Moussavi SJ, and Salavati M. Effects of lifestyle and work-related physical activity on the degree of lumbar lordosis and chronic low back pain in a Middle East population. Clinical Spine Surgery 14: 283-292, 2001.