There's a lot to consider when planning an event. From major factors like setting budgets and event design, to finer details such as seating arrangements, the logistics involved can be pretty demanding. However, it's almost impossible to plan ahead until you've made perhaps the biggest decision — choosing a venue. 
So why is the venue important for an event? Answering this can have a ripple effect throughout your entire occasion. The location not only sets the stage for what's to come, but it can also unite your vision and objectives. So, whether you're planning a team party or a product launch, venue-selection is absolutely crucial. 
If you're in the early stages of preparation, there are several factors that can help you to make an informed decision. Understanding the challenges and opportunities will give you a greater chance of engaging, informing, and entertaining come the big day.    
Factors to Consider in Venue Selection
It's impossible to overstate the importance of venue selection for an event. The location needs to offer a budget-friendly combination of practicality, technical elements, comfort, and that all-important wow-factor. As one of the first steps in bringing your plans to life, this is a key decision that can have a major bearing on the overall success of your occasion. 
The main factors to consider in venue selection include:
Budget

: How much can you afford to spend on your preferred venue? If you're unsure, it might be time to

evaluate your budget

.

Theme

: Every great event has a unique theme, which should tie in with the broader goals of the host company. For example, if sustainability is a major feature the year ahead, have you shortlisted sustainable venues? If so, how are you showcasing this?

Convenience

: Have you checked how easily your attendees can reach the venue? Take time to think about public transport links and accommodation.

Technical Requirements

: Whether you're planning an interactive presentation or a video link to the CEO, you'll need to make sure the venue can offer everything you've got planned.
If you make smart decisions around these factors, your chances of success will be much more assured. As your budget grows, you can also expect additional elements to come into focus that might be considered 'luxuries' for smaller outfits. For instance, if money is no object, what can you do differently? Grab your chance to let your imagination run wild and bring the wow-factor!
Why is the Venue Important For an Event?
Your choice of venue is hugely significant for an event, as it sets the stage for the entire experience. It not only shapes the overall atmosphere, but also influences comfort, accessibility, and functionality. A well-chosen venue leaves a lasting impression on guests, as it can drive engagement and make a real difference to its overall success.
Let's take a look at how the venue affects the all-important factors that make up a memorable event:
The Venue Impacts Your Budget
If you're keen to make a splash, it can be tempting to throw caution to the wind and opt for the most spectacular option available. While this might be fine if you've got limitless funds, for others, it could lead to corners being cut elsewhere. Make no mistake, the venue selection process is one of the biggest decisions you'll make, but it should complement and enhance the overall occasion, not detract from it.
Fortunately, there are a few ways to secure the ideal location and keep costs under control. Firstly, you can get more favourable rates if you plan well in advance and are flexible about dates. Secondly, shopping around will help you to draw up a shortlist of potential locations. In short, an organised approach to the venue selection process usually yields better results.
Lastly, it's worth considering sharing the workload with a specialist event management company. These firms 'know the ropes' better than anyone, with some even offering free venue-finding services.
The Venue and Theme Should Work Together
The location you choose should complement — or even enhance — the theme of your event. For example, if you've decided on a Hawaiian holiday theme, a beachside venue would naturally be a better fit than a country house. Similarly, while hiring a plush hotel could work well for a weekend team-building exercise, it might be ill-suited to a product launch or trade show.  
Ultimately, venue selection should be a natural extension of your event theme, so it's essential that you frequently refer back to your objectives. Keep asking yourself, does this match my initial goals? Getting this factor right can make it one of the most important factors in venue selection.
Inclusive Locations Boost Attendance
Comfort and convenience are important factors to consider in venue selection. The capacity of your chosen spot can dictate how comfortable your guests will feel as, if you choose somewhere too small, you risk overcrowding. However, if you choose somewhere too big, even the best-planned occasions can feel empty and unengaging. 
As part of your venue selection process, you should also prioritise a space that works for everyone. This means assessing how easily guests can reach the location and addressing any special requirements they might have. For example, if attendees are expected to travel considerable distances, you could offer transport and/or accommodation to make their lives easier. 
Ultimately, accessibility is one of the most vital factors to consider in venue selection. Everyone should be able to get the most out of your big day, so make sure not to overlook people with disabilities. This involves prioritising more convenient locations that offer suitable parking spaces, ramps, toilets, and more. 
Technical Wizardry Matters 
Depending on what type of occasion you're planning, there are a range of technical features that go into event production. At the most basic level, wifi access is not only essential for interactive exhibits, but is also needed to allow guests to contact relatives and share photos of the occasion online. Internet access shouldn't, therefore, be viewed as an optional extra, especially when it's a live event spread over a few days.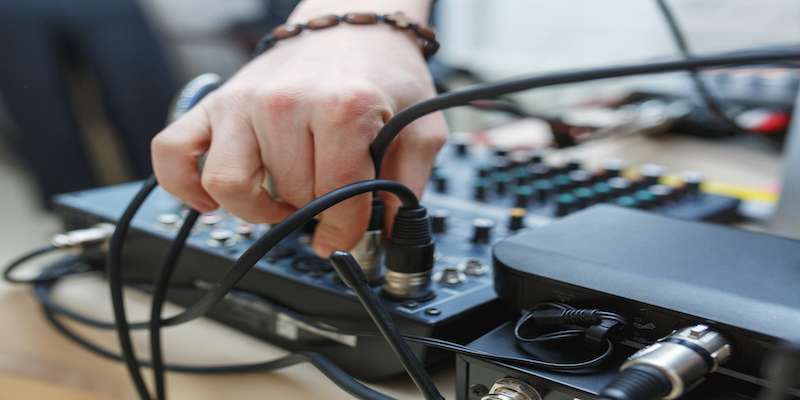 During the venue-selection process, there are a range of other technical factors that you might need to consider. These include the location's capacity to house breakout rooms, light shows, projections, speakers, food and drink, and a dance floor. It's advisable to ensure that your venue can accommodate all of your technical plans before you commit. The last thing you want is for your grand finale to become newsworthy because the light show failed and plunged attendees into darkness. 
Achieve a Winning Blend of Style and Substance  
Ultimately, the importance of venue selection for an event transcends merely appearances. While finding a visually impressive location is great, it's just as important to not overlook the basics. The ideal marriage of function and aesthetics is the sweet spot that promises to enhance an occasion without needing to compromise on quality.
The key to answering the question 'why is the venue important for an event?' lies in proper preparation. Think about the purpose of your occasion at the very start and don't lose sight of this as the process develops. Give yourself ample time to compile a list of potential venues and consider how each aligns with your targets. 
It's likely that venue selection has played a central role in every great event you've been a part of. It serves as both the backdrop to memorable moments and a contributing factor in how well it is remembered. Making the right choice will significantly boost your chances of achieving event excellence.
Venue Selection Made Easy With ConnectIn Events
Based in Manchester but operating nationwide, ConnectIn Events is one of the UK's leading event management companies. We specialise in delivering a wide range of outstanding occasions, from live and corporate affairs to product launches and brand activations. Our skilled team offers an end-to-end service that takes care of every aspect of event design and production.
At the centre of our popular offering is a commitment to finding the right venue for your requirements. Our friendly team has contacts all over the country and excels at finding the perfect location. Best of all, our venue-finding service comes completely free of charge!
Whether you're a national brand with a clear plan or a smaller business with an open mind, we can help. If you're looking for a reliable planner that can get the most out of your budget, don't leave anything to chance. We know exactly what it takes to plan a successful event and we're ready to bring your plans to life.
For more details, get in touch with a member of our talented team today.