What factors do you consider when choosing an event venue? Answering this question has the ability to make or break any occasion, so isn't to be taken lightly. Get it right and there's a strong chance everything will run as smoothly as butter and your plans will be fully realised.
However, there are so many options out there when it comes to corporate event locations that it can be tough for the uninitiated. Therefore, it makes sense to dedicate time to thinking about things like capacity, location, facilities, and budget as early in the process as possible. 
If you're currently planning an event, we've got everything you need to know to make it a roaring success. 
Consider the Cost of Your Corporate Event Locations
Your budget will largely dictate your available options. And while it might sound simple, there are a few things that can influence the cost of corporate event locations. It's common for different types of venues to charge in different ways — some will insist on a minimum spend, others might charge per person or set a flat rate.
On top of this, it's also fairly common for venues to change their pricing depending on the season, the duration of the event, and marketing costs. If you're on the lookout for that dream location for an event, you can save money by being flexible over dates, comparing venues, and looking for deals. Even better, an events management company will do all of this for you, so you can concentrate on the important stuff, like finding the right outfit. Here at ConnectIn Events, we offer a free venue-finding service that will bring the party to you.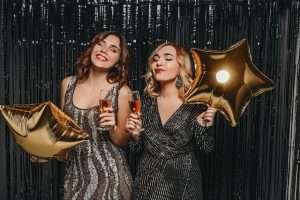 Why is Location Important For an Event?
The location for an event is something you really need to get right. To do this, you'll first need to make sure that it's easily accessible for all attendees. There's not much point hosting an all-time great evening when only half of the guests turn up because the venue is in the middle of nowhere and has few transport links. 
Another possible consideration that applies mainly to longer events, could be room availability. Some venues have their own accommodation, but you'll need to check this in advance. If you're using an events company and want to provide rooms for your guests, make sure you say how many will need a room to get ideas about local accommodation. 
If you're considering corporate event locations, you might want to start by canvassing opinion to see which places work better for your guests. Once you've done this it can be helpful to think about which venues are best suited to the type of occasion you're planning. This means thinking about catering, event capacity, technical requirements and — most importantly for your event planning — room layout. 
Finally, using an elite event company can help with factors like sourcing bedrooms. The best companies often have strong long-term relationships with hotels and know the most appropriate venues. This helps them to handle rate negotiation, giving you more value for money.
Get the Right Event Capacity
It would be an oversight to talk about what factors do you consider when choosing an event venue without mentioning event capacity. There's a sweet spot here that will offer enough room for people to let loose on the dancefloor without feeling like barely anyone has turned up. Similarly, it's also important to make sure that you don't risk the safety of your teams by booking a location for an event that is too small and gets overcrowded.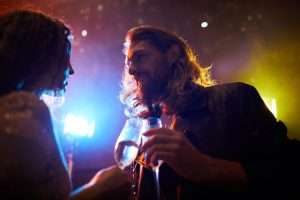 Some companies offer a free venue-finding service, so they'll use their contacts to match your needs with the very best corporate event locations.
When Event Planning, Room Layout Matters
During event planning, room layout can have a big impact on the atmosphere. Everyone likes to be wowed when they first enter the location for an event, but this factor goes beyond superficial prettiness. The biggest upside to your event planning room layout quest is that it can elevate your message and contribute towards a truly seamless experience.
When event planning, room layout options should, ideally, be flexible. If there's scope to play around with available space, this can be really useful for creating sections for features like registration, break out spaces, refreshments, etc. The venue can also be dressed according to your theme, so it's worth considering how the layout might help — or hinder — event design.
Corporate Event Facilities Are Essential
If you're looking at a location for an event, corporate event facilities will need to be appropriate for your plans. There are a few factors to consider here, from technical stuff like access to a decent internet connection to whether the venue does catering or not. Because there are so many little things that could potentially derail your occasion, we'll cover them in more detail:
Internet Connection

: Even if you're not live streaming or doing anything interactive like online games for attendees, guests will expect a good internet connection.

Get Food and Drink Right

: In the modern age, guests will expect more than a couple of triangle sandwiches and some crisps. Ask your teams about dietary requirements and preferences and then make sure your corporate event facilities can meet that demand. Some events companies can even supply catering for any venues that don't offer it themselves.

Keep Them Entertained: Check with the venue about their entertainment options. If you're using an event management company, they'll organise this for you, and will make sure the venue has the capacity for your plans. If you're planning a high tech extravaganza, make sure the corporate event facilities can cover this with ease.
The Venue Itself Can Impact Your Event Theme Design
Event theme design might seem superficial, but your concept and branding should match the type of occasion you're hosting — and your choice of venue is a part of the package. As an example, if you were planning a summer festival, you might expect a colourful and vibrant event design in a venue that offers natural daylight or outdoor space. A Christmas awards dinner, on the other hand, would have completely different requirements based around tables, catering, production set, lighting etc.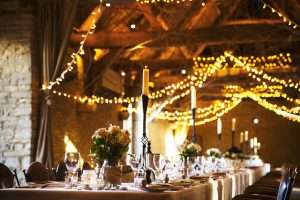 It's up to you to decide what kind of venue most closely matches the event theme design. Whether that ends up being a stately home or a club should be dictated by what you're hoping to achieve and what kind of impression you're hoping to make.
Get the Ideal Location for an Event With ConnectIn
As you can see, answering the question, 'what factors do you consider when choosing an event venue?' can really set the stage for your big day. ConnectIn Events has a long track record of finding the right place for businesses from a variety of sectors. Our concierge service specialises in covering event capacity, design, and location to create something special. And, best of all, our fabulous venue-finding service is completely free.
We're equally happy sourcing traditional locations like conference halls as we are special spots like circus big tops. We know all of the popular locations and can run through options until you find the place that fits the bill. Nothing is too much trouble for our friendly team.
Ultimately, our mission is to take the stress out of venue-hunting, so you can focus on having fun. If you're ready to bring your visions to life, contact us today!