When it comes to staging live events, there are a wide range of factors to consider. Whether you're planning a product launch or organising an awards show, the success of your event can often hinge on seamlessly bringing the many technical elements together. Done well, factors like set design, lighting, and sound not only enhance the experience, but can also elevate it to exciting new heights. 
Knowing what is involved and how to make the most out of the options available to you is the first step towards a successful occasion. It all starts with a seemingly simple question: What goes into production for live events?
What is Live Event Production?
Live event production is the creative design and execution of the visual and auditory aspects of live occasions. Perhaps the most obvious example being the design and building of the set itself. Lighting is also an effective tool in production, especially when combined with either eye-catching special effects or bold use of sound.  
A common misconception in the world of live events is that event production and event management are one and the same. The reality is that, although the two are closely linked, they have their own specific responsibilities. Where management deals with the coordination of the whole occasion, production handles the technical features. 
An event manager is largely responsible for:
Planning and coordination of the occasion

Taking care of budgeting, 

The marketing/promotion of the event

Liaison and management of external suppliers and stakeholders

Making sure that the event meets its objectives and runs as smoothly as possible
Production for live events involves:
Making sure that the creative and technical elements of the occasion help to create the desired atmosphere

Handling audio/visual requirements 

Building and dressing the set 

Video production for presentations 

Special effects, such as light shows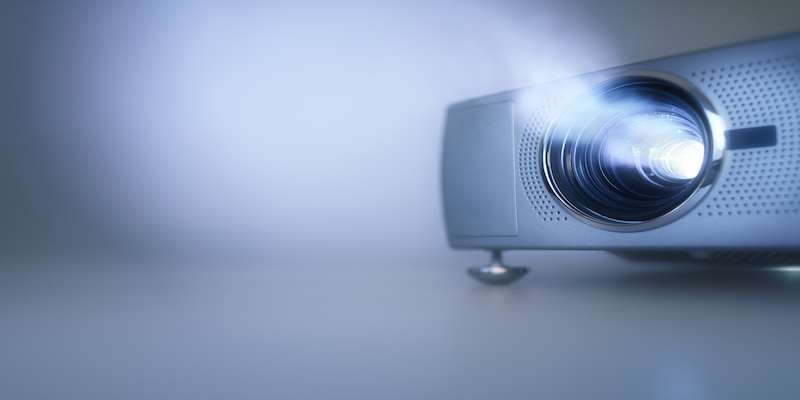 Ultimately, live event production focuses on bringing the creative side of a showcase to life. And, while the two halves of management and production are distinct, they usually work hand-in-hand. Therefore, if you use an experienced event management company, production should ideally be included in their services.
What Goes into Production For Live Events?
The core elements of live event production are set design, lighting, audio-visual (AV), and special effects. Effects often include the likes of pyrotechnics and light shows, which can be breathtaking ways of creating a spectacle. However, it's important to make sure that your chosen venue can accommodate these ideas before you delve into the nitty gritty.
The separate elements of live event production are a huge part of the visual and auditory appeal of your occasion. When they're done well, they can boost your overall message, increase engagement, and create a sense of occasion. Here's a bit more detail on these core elements:   
Event Set Design
Event set design involves creating a physical setting for your occasion. All visual elements are part of this process, with the most common being props and decorations. Lighting is also an important feature in event set design, especially when it makes use of the venue's layout. It's important that the results are not only visually engaging, but also in keeping with your wider objectives and themes.  
An event set designer will handle everything from concepts through to the build. This type of design work is used on a wide range of occasions, from corporate get-togethers and awards shows to product launches and seminars. As a crucial stage in live event production, it has the capacity to impress while seamlessly showcasing the purpose of your occasion.
Live Event Lighting
Live event lighting is one of your most powerful tools for completely transforming the ambience of an occasion. Depending on your goals, you might want subtle, low lighting to create a cosy and intimate setting, or vibrant splashes of colour to generate excitement. Whatever mood you're hoping to create, lighting is a major feature in live event production.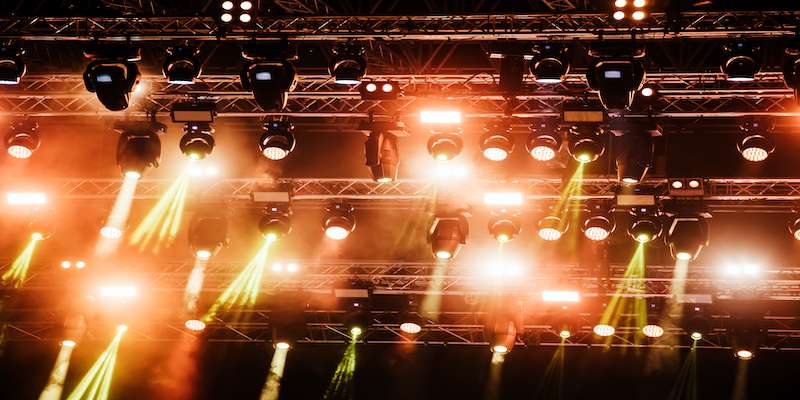 There are numerous ways to use the magic of live event lighting to achieve the right atmosphere. Aside from more functional options like spotlights, you might consider using projection lighting to accentuate the most impressive elements of the room. If the surrounding space is unremarkable, you could liven up plain walls by projecting colours and animations onto them.
Live event lighting can have a tangible impact on mood, so getting this element right could transform a good occasion into a great one. 
Sound For Events
Getting crystal clear sound for corporate events is especially important if your occasion includes guest speakers or music. Muffled and indistinct audio can quickly disengage guests and stop them from picking up essential information. It might even result in your message being lost and the event becoming a wasted opportunity.
Modern sound systems come in all shapes and sizes and can be discreetly placed around a venue without causing obstructions. They will usually be fitted by a technical expert, although some venues will already have state-of-the-art sound systems. It's important to note that sound for events will need to be adapted to suit each performance or section, as what works well for a speech might not be quite as ideal for music.  
Ultimately, getting the right sound for events can help to create an immersive atmosphere that propels your occasion to even greater heights.  
Video Production and Special Effects
Videos are commonly used for storytelling during live events. This could mean anything from animated segments about company performance to pre-recorded messages from guest speakers. Increasingly they can also be used to facilitate interactive games, and as a dynamic, ever-shifting backdrop to your occasion.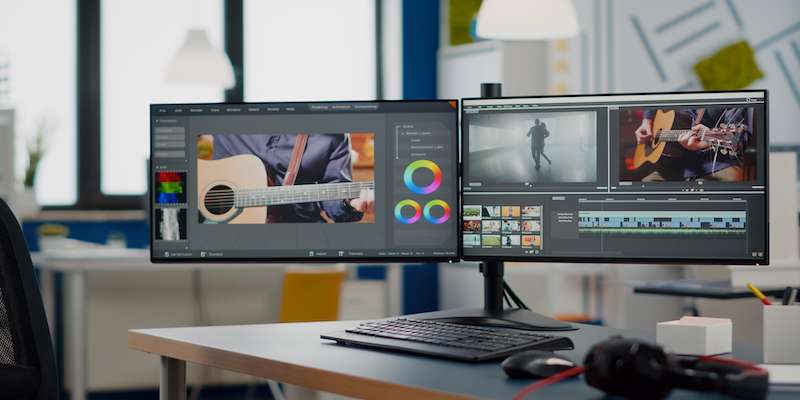 Special effects can be an excellent way to inject some excitement and visual wonder into proceedings. While you might assume that fireworks are little more than brightly coloured filler, that's not always the case. In fact, you could tie features like confetti cannons and light shows into the narrative of your live event production to really showcase the central message.
ConnectIn Offers Elite Production For Live Events
ConnectIn Events is an events management company that takes care of every aspect of live, corporate, virtual, and hybrid occasions. We know that event production is a complex and multi-layered process that takes dedication, an eye for detail, and strong communication skills to get right. Our talented team offers a holistic service that can take you from planning through to the big day without any hitches or hiccups.
Our work alongside businesses of various scales and sectors has taught us that no two clients are ever the same. As a result, we don't make assumptions or impose a set formula. Instead, we listen closely to your objectives and limitations in order to offer truly bespoke experiences that make the most out of your budget. 
Whether you're planning a seminar, team party, product launch, or something else entirely, we can make sure it lives up to your plans. From free venue-finding to our concierge service, we've got everything you need to make your next event one to remember. 
 For more details, get in touch with a member of the team today.