There are some essential questions to ask when planning a corporate event. From deciding what kind of occasion is best suited to your objectives, to wondering how to get the most bang for your buck, the success of your occasion could depend on how easily you find the right answers. 
While the 'Russian Doll' effect of questions within questions might at first seem overwhelming, don't worry — we've got all the information needed to bring your plans to life without a hitch.
Q1: What Type of Event is it?
While it might seem like there are a million and one event planning questions to ask, it's useful to start with a fundamental one: what kind of event is this going to be? Although you may already have a broad idea of the answer, your occasion will usually have a better chance of success if you fully understand the brief beforehand. Here are the main features of the most common corporate events:
Conferences

: The bigger the conference, the more you'll need to think about. A conference will usually include the likes of keynote speakers, break out sessions, and discussions. However, you might also need to think about things like sponsorship, accommodation, transport, entertainment, catering and registration. 

Product Launches:

This is your best bet if you want to give potential customers a hands-on experience of your spanking new product or service. It will need to be both memorable and engaging, and could benefit from having influencers and media figures in attendance to help spread the word.

Trade Exhibitions

: Looking to make a splash in your industry? Make sure your event stands out and that you have ways of entertaining clients. You'll also need to think about event design, audio-visual considerations, arranging meetings with attendees, and capturing those valuable leads. 

Networking Seminars

: If networking is an objective, it's essential that you create the right atmosphere. If you want to bring people together, you could try lighthearted icebreakers or having dedicated networking hubs. A relaxed lounge area can also help people to make connections in a more informal setting. 

Hospitality

: If you're impressing potential clients, or rewarding staff for their hard work, hospitality can make the difference. If you're booking a room at a big venue, make sure it has enough options to please everyone, from versatile food choices to entertainment options when everyone starts to let their hair down.
Ultimately, it's important to keep your objectives in mind when thinking about the main questions for event planning. If you keep sight of your goals, and think about what worked well — or less well — in the past, you're much more likely to host the perfect get-together. 
Q2: What is the Budget?
Setting your budget has a huge impact on the rest of the process, making it one of the most essential questions for event planning. Budgeting shapes everything that follows, giving it the potential to make or break any occasion. Lots of people enjoy watching fire breathing, but it's less fun when stomachs are rumbling because funds ran out before catering could be factored in.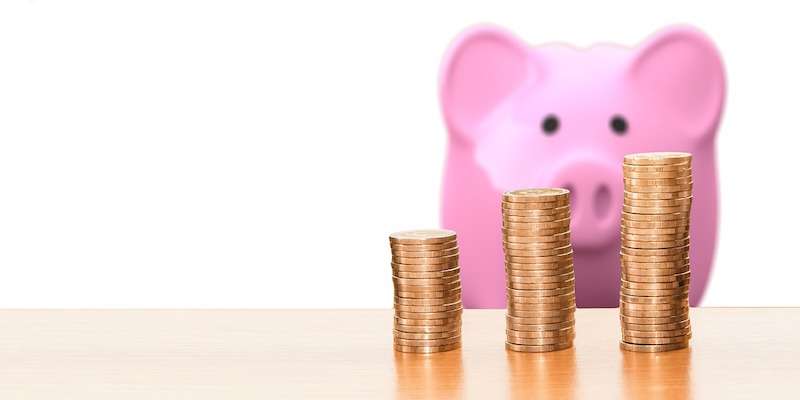 There are lots of things to take into account when deciding a budget. You need to ask yourself if it can be supplemented by sponsorship or other external revenue. Maybe attendees are paying a small portion of the ticket themselves, and this can be spent elsewhere? 
Casting a critical eye over past events can also be really useful for costings. Think about where you fell short in the past and use previous, similar, experiences to establish a baseline figure for your next occasion. This should provide valuable insights around supplier costs, catering and venue charges, accommodation, travel, entertainment, etc. 
Finally, it makes sense to factor some flexibility into your forecasts. Things can — and often do — go wrong, so try to leave some money aside for an emergency fund. An events company will take note of your budget and use their expertise and negotiation skills to pull together a plan that gives you the best possible value for your money.
Q3: What Are the Objectives?
Every event has specific objectives, so keeping those targets in mind throughout the process can simplify decision-making. Some of the questions to ask when planning a corporate event should be referred to frequently to ensure you're not deviating from the blueprint. That's certainly true of your objectives, which could include brand building, boosting employee morale, launching a new product, or anything in between.
Once you've established your main objectives, all of the other big decisions should be much easier to make. A handy acronym you can apply to your goals is SMART. This technique offers a point of reference that should make it much easier to stick to your plans.
SMART stands for:
Specific

: What outcome is expected and when is it needed by?

Measurable

: Establish key performance indicators (KPIs) that help you to measure the success of your event. This could mean measuring attendance numbers, revenue generated, or participant satisfaction through surveys

Achievable

: Time to abandon the ice skating lions? Unless you can achieve your targets, they'll end up being branded as failures, so be realistic

Relevant

: What were the company's goals ahead of the event? You'll need to ensure that these are central to your thoughts at every stage in the process

Timebound

: Set clear timelines and deadlines for each phase of event planning. Having specific timeframes helps to keep the project on track and ensures that tasks are completed in a timely manner.
By using this technique for corporate event management, you can create a clear and structured plan that increases the chances of a great event. It can really help you to set expectations, monitor progress, and adapt to unexpected changes along the way. If you're using the SMART approach but still have event planning questions to ask, you should consider contacting a specialist management company to make your life much easier.
Q4: What Kind of Venue Do You Need?
Choosing a venue is much easier to answer when your objectives are established. There's a suitable location out there for every corporate event, the hard part is whittling down a potentially big list. When you're shopping around for spots that can impress potential clients, you might need to look for somewhere that offers a bit of glitz and glamour. However, if you're planning an intimate gathering, a giant hall could run the risk of overshadowing the occasion.
Other factors to consider include, virtual attendees, hybrid (physical and virtual) requirements, location, transport links, and budget. Many venues also offer seasonal rates, so this is well worth bearing in mind. If you can be flexible over dates, you could make significant savings by pushing your event forward or back by just a few weeks. 
Some expert event management companies offer free venue-finding as part of their services. With strong venue relationships, an event partner is likely to be able to negotiate the best possible rates and advise on the best-fit venues based on your brief and budget. This is a fantastic way to lighten the planning load and pass the responsibility to an experienced outfit.
ConnectIn: The Experts in Corporate Event Planning
Planning a corporate event is a major undertaking. As we've discovered across many years, there are a variety of important factors to consider when putting together a company function, and getting them all right requires skill, attention-to-detail, and experience. If you've got a dizzying number of questions regarding event planning, you can make things much easier by working with a team that specialises in arranging unforgettable occasions.
ConnectIn Events has planned everything from glorious galas to compelling conferences. Along the way, we've helped businesses of every conceivable size and sector to bring their objectives to life, on time and on budget. We cover every aspect of your big day, from event design and production, to audio-visual requirements. We even offer free venue-finding as part of our hugely popular service.
Whether you know exactly what you want or are open to inspiration, we are the event planners that businesses come back to time and again. To speak to a friendly team that can bring your plans to life, get in touch today!