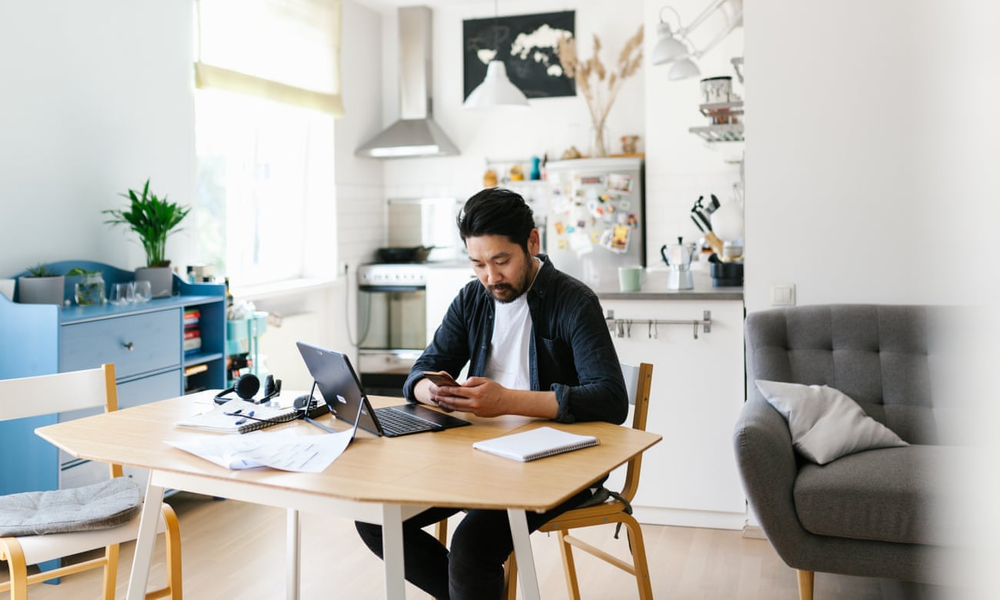 Government guidance on the Coronavirus will see an increasing number of organisations switch to working from home to help protect staff and prevent the spread of the disease.
So how do you prepare for the transition, how do you cope with self-isolating and what measures do you need to put in place to make sure that staff remain productive and happy in their roles? Working remotely can be hugely rewarding, but only if you keep your productivity up, maintain a health work-life balance and nurture your business and relationships.
Connect In Events work with clients who have made agile working work very well within their business and have offered us their tips for companies who are planning to switch to remote working as part of their ongoing business plans.
See the 9 tips here:
1. Keep a dedicated office space – Create your own work-space, make an office environment that you feel comfortable to work in. If you create a dedicated space to go to every day in your house/apartment/room, it will really differentiate your work life balance and you will not be spending personal time in your work area.
2. Set a schedule – …..and stick to it. Have clear guidelines on when to work and when to call it a day. Maintaining regular hours will mean much better productivity and any teams who need to communicate with each other can do so in set hours.
3. Create a Morning routine – Deciding you'll sit down at your desk and start work at a certain time is one thing. Creating a routine that motivates you to start the day is another task in itself. Have you set a morning routine to energise you for the day? It might be making a cup of coffee. It might be watching an early breakfast show on TV or maybe it's getting dressed so you feel like you're off to the office, wearing pyjamas 'to work' is a perk for some but a bad strategy for others. Some need more of a daily structure. Create a morning routine that ends with you starting work.
4. Keep communicating and stay connected – It's good to talk – Make sure you have clear lines of communications across your business. Make sure you agree on what media channels you can use including Skype call meetings and video conferencing tools. This can really bring your team together as you would in an office. Video conferences can help staff share information, brainstorm ideas together and feel engaged with the business.
5. Think of the well being of your staff – Working from home can become a lonely experience. Some people are not used to self-isolating and this could impact on their mental health. Make sure you check in on staff regularly and ask how they are feeling. You still have a duty to them. Some will want more regular contact than others, it's about understanding individual needs and how to get the best out of them. Make sure they are still taking breaks and having a lunch break, the staff should not assume that while they're at home they must be working longer hours than their contract for better productivity.
6. Think of ways for the staff to still 'Socialise' – Loneliness, disconnect, and isolation are common problems in remote work life, especially for extroverts. Think of chat channels where remote employees can talk about common interests, set up face-time calls and have regular Whats App group chats. It's important to figure out how much interaction you need to feel connected and included. Give a few interactive experiences a try so that you're familiar with them if you ever decide you want them. If you're not at a company with a strong remote culture, you may need to be more proactive about nurturing relationships.
7. Trust your staff – You need a high trust culture with your team. Remote working works best in businesses that have this. If you trust your team, they will naturally feel empowered meaning they will thrive and productivity will likely go up. For those used to being micromanaged it is going to be a big shift and it could be a difficult time for staff and managers. Trust your team and you will reap the rewards.
8. End your day with a routine– Just as you should start your day with a routine, create a habit that signals the close of the workday. It might be a sign off on an app, it might be a WhatsApp message to the group or you might have a simple routine such as shutting down your computer and turning on a favourite podcast or playing some tunes on Spotify. Whatever you choose, do it consistently to mark the end of working hours.
9. Be positive and look after each other.