Eyes on the Prize: ConnectIn THE HOTTEST Tech Trends for 2019 with YOU!
Is your brand still stuck in 2016? Are you waiting for your event to technologically evolve to deliver an amazing, memorable experience in 2019? Have you decided on a little work to spice up your event offering?
Are you still hoping to build those engagement figures during and after your event? Stop leaving it to chance! The beauty of the technologically advanced world we live in today is that our lives are progressively being made easier and easier. Whether it is a new chat bot, interactive tool or app that developers release to the public – there is an abundance of tools we can use to deliver you a top-notch event and after-which ensure high engagement for your brand.
ConnectIn are specialists in our field and rightfully so – just ask our clients who have worked with us before.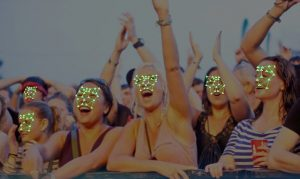 A C I A L R E C O G N I T I O N + V I R T U A L R E A L I T Y
Facial recognition software has been used over the past two or three years by large brands and event organisers for a number of things.
In addition to this, facial recognition has become almost commonplace in many event offerings – for example security gantries (Birmingham Train Station, Olympic Events), attendee management (Eventbrite App) and pre and post-event engagement.
Advanced technologies are permeating the industry more and more as the technology becomes available. We have seen numerous music festivals such as Glastonbury, Reading and Wireless utilise VR tech to deliver tailored brand engagement activities during these weekends. VR tech has also become more predominant in mobile phone industries with Samsung and Android platforms leading the way with integrated mobile apps and user VR headsets. Developers too have been slowly crafting VR functional apps and games to engage their end users of all ages – whether in the comfort of your own home or whether at a large scale corporate event; virtual reality has the ability to elevate any occasion to another level!
You'd be forgiven for not knowing the difference between augmented and virtual reality – both are fairly new trends on the rise (you can thank us later!)
A U G M E N T E D R E A L I T Y
AR tech relies on transporting event attendees to another realm, location or place whilst they remain firmly situated (in real life!) at your own event. These accessibility of the AR / VR tech has positioned it as a firm favourite for event organisers to add that little something extra!
From the construction industry (surveying tools), tourism industry (vacation and tourist destinations), gaming industry (EA Games) to consumer products in general (Apple, Samsung, Sony) to the automobile industry (Formula 1 and other professional racing simulations) but to name a few, a vast number of industries utilise AR to convey, perform, engage and educate others today.
The opportunities are truly limitless – all you need is a creative idea and a team who specialises in intricate event solutions (us!) to execute your creative brief and bring the wonders of VR to your event. ConnectIn specialise in sourcing and engineering create events woven in with the latest technological capabilities to bring your vision to life.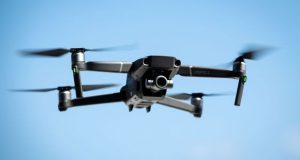 D R O N E S
As long as you don't try flying your drone into military controlled airspace's (that's been done already right?) you can actually execute some pretty wicked, awe inspiring visual works with drones – Lady Gaga's 2018 & Katy Perry's 2016 Halftime Superbowl show anybody?
**Pepsi have used drones to their advantage for mass consumer advertising during sporting events**
Following the disasters at Heathrow and Gatwick respectfully, we can expect some new laws to come in to govern the use of drones in controlled air-spaces; including for certain public and private events. This should not deter event organisers from capitalising on this hot new trend however while we can!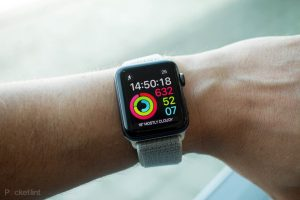 W E A R A B L E T E C H , M O B I L E A P P S & E Y E W E A R T E C H
From Apple watches to Samsung watches and the much anticipated Google Glass, the wearable tech industry has become part of our everyday.
From Apple watches to Samsung watches and the much anticipated Google Glass, the wearable tech industry has become part of our everyday.
Starting at music festivals, gigs and any orientation-centric activities – wearable tech has been utilised in the past to track attendees or to visually stimulate and engage attendees whilst at their events. Capabilities have evolved to all cross platform engagement for those with different devices so you can rest assured that your event attendees won't be left out whether they chose an Android or Apple device (…or those pesky, infamous Windows handsets!)
Mobile apps have as a consequence, surged with the fast developing mobile industry; predominantly this allows event organisers to do a multitude of functions from attendance tracking, to mass mailing out of attendees to post-event management data mining. In essence, these wearable techs have the capability to streamline and simplify a lot of the leg work we traditionally relied on man power to do.
E X P E R I E N T I A L T E C H A N D A R T I F I C I A L I NT E L L I G E N C E
Millennial's seem to be the holy grail in terms of engagement for any event organiser. With the rise of technology that previous generations have not been inundated by, millennials will remain the harshest critics.
The reason for this is that they constantly crave new, stimulating experiences – a concept many event professionals seem to struggle at grasping or perhaps overlook. However, with Uber, Google and Sony to name but a few, pioneering experiential and AI tech in the form of self driving cars, wearable technologies etc – we can expect this to become more commonplace as the year goes on.
Event organisers have already jumped on the AI bandwagon to see what new and creative ways they can leverage the available technology to maximise their event offerings – this can come in the form of robots, bots (or chat-bots) or social media integration (i.e. realtime tweet walls and instagram feeds).
AI developments are happening at a fast pace and so it is important that the team at ConnectIn stays up to date with these prevalent trends and tailors their intricacies to our clients needs – and you can trust that we do!
The devil is in the (event's) details as they say, let us worry about those for you – Connect with us today!