Spring Event Venues: It's All About the Location, Location, Location, right?
Event planning is a daunting task for anyone, let alone oiling a large-scale, corporate event machine which requires meticulous attention and tight scheduling in order for it to run smoothly – lucky for you, it is what we seem to excel at; just ask our clients!
However, as the old saying goes. Is it really all about the 'Location, Location, Location?' Does that really make or break your event? Arguably, YES! There are hundreds of cut throat decisions that need to be made in the lead up and on the day of your event itself (not to mention after too!).
That said, it seems no matter how well prepared for an event your team believe they might be for it, if your event venue screams 'NAFF!', all of that hard work would have been in vain.
In fact, at ConnectIn we have found that a large factor as to why clients reach out to event organisers is our unique ability to source the most picturesque and jaw-dropping event space for your event needs. What are the considerations that goes through our heads? Here is a definitive list of the thoughts you simply must consider when planning your next event.
What resources will you require on the day?
London and Manchester are two of the oldest (and best?!) cities with a rich heritage and who boasts an abundance of amazing venues to suit any occasion. This does mean there are hundreds of event spaces depending what city you work and live in. ConnectIn specialise in event space sourcing in any city just to make the entire process a little more bearable for you.
Save yourself the hassle and reach out to us at ConnectIn – our dedicated team are able to work to your specific event brief and sort through the vast listings of event spaces and select one that is perfect for what you are trying to deliver; leaving you plenty of time to sort out the other important details.
What are the basic necessities you need to consider when choosing an event space you ask? This is anything from the number of guests you wish to attend, your budget, your planned activities on the day of the event (i.e. speakers, interactive activities etc) and of course audio / visual technical requirements.
Once these basic requirements have been ironed out, the entire venue selection process will become less daunting and it will allow you to determine which venues might not be the right fit for your event.
Previous event spaces we have activated on behalf of clients include the famous Manchester Town Hall, The Hilton, The Savoy, The Principal Hotel Manchester and many more.
Don't leave it last minute!
Don't put off tomorrow, what you can do today' rings very true here – as they say, it is never too early to start planning for success. If you have seen 'Bride Wars' starring Kate Hudson and Anne Hathaway – just ask them!
It is a dog eat dog world out there and the competition for the right (let alone – the prettiest, awe-inspiring ones) venues are becoming tougher and tougher everyday to lock down. Many prime venues, especially the proper ones, are booked up months if not years ahead of time. This is why it is never too soon to start planning – you need to allow yourself enough time to ensure your event specifications can be met properly by your venue choice.
As an unspoken rule of thumb, it is always a smart idea to have your venue locked down before starting work on the fine details of your event. If you do leave the selection and booking process too long then you might be left trolling through thousands of directories, selecting from the best of the rest.
So save yourself the headache, reach out and consult with ConnectIn Events and let us do the hard work for you. Our team here have extensive experience and invaluable contacts in each city to ensure your event is delivered to you in the way that you want.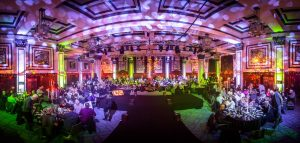 What space requirements do you need?
It almost seems farcical that one of the most read about mistakes that event organisers make on a regular basis is that they do not check what amenities are required by their clients and assume all venues are able to cater to these specifications. Imagine all your equipment trucks pulling up to the event only to find you have ONE plug socket – the panic! The horror!
This often results in any additional costs on the day being passed onto the client as a 'premium' or unforeseen expense. Not to mention, some companies will then invoice for their lack of due diligence.
It is therefore in the best interests of clients to always come prepared with a rough list of ideas or amenities you may need when discussing your event with the ConnectIn team. We will ensure your specifications in your brief are met and at no additional cost.
We believe a great event starts with extensive due diligence and planning – our clients can rest assured you will have the best in the profession working on your event for you.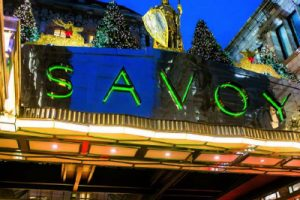 Get in touch now and starting creating your perfect event (…and take the first step to securing your perfect space!)