ConnectIn – Family Comes First, Always.
Our friends across the pond are celebrating National Loyalty Day today (1/5/19). But what is this day all about? Well, it's so that those good 'ole Americans can "reaffirm their loyalty to the United States… and for the recognition of American freedom".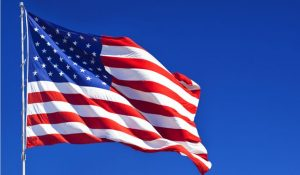 We're going to take a little creative license here and spin it for us Brits at ConnectIn – to "reaffirm our loyalty to our Clients…and for the recognition of ConnectIn retaining 100% of our client base from Day 1".
How does a Company in today's everchanging, brand loyal-less world do this you say? Allow us to let you in on a few little secrets….
Too often than not these days – Brands and Companies focus on attracting new businesses and retention of their existing clients becomes an aforethought. But why is this? It seems more and more in today's brand fickle world, loyalty no longer is a top priority. Here at ConnectIn, we beg to differ. Ask yourselves, would you want to trust (or continue to trust) someone who does not invest time and effort into nurturing your relationship with you?
We love the mantra 'stick to what you know and are good at'. Being in the events industry, it is only logical to stick to what we are GREAT at (If you do not believe us, ask our clients!). One way of building increased brand loyalty with your clients is to throw some fantastic, engaging events to retain and expand your client base – eventually capitalising on this for a larger ROI.
Family Always Comes First
They say that your family will always be there for you and here at ConnectIn – we agree. It is important to give your existing a platform to share best practices and the success stories that your Company has assisted them to achieve. Using your own resources, social media channels and website – you essentially facilitate their evolution into market 'opinion leaders' – which is invaluable in attracting new clients and expanding your existing contact base. When you need to solve a particular problem or are wanting to try something new, a lot of people will trust the opinions of their peers as opposed to the brand blurbs as this is perceived as inauthentic.
Therefore, by putting your existing clients on a visible pedestal, you are in essence nurturing the relationship and allowing the clients to speak for you with regards to how your service has helped their successes; others who want to replicate this will seek you out in turn.
Creativity is key!
Recently we wrote about the different ways you can make an event more engaging – whether this means targeting the event to specific audiences, using the abundance of new technologies to engage your attendees or executing a creative event from your clients' brief – there are many ways to deliver a unique brand experience whether in-person or even remotely.
Before you plan your next event for your Company or Brand – Connect with Us!
Creativity is key in today's marketplaces and ensuring that your event is designed so as to create an immersive, engaging event experience for your attendees is what we do best. This is also pertinent to retain your current client base!
Clients who have used you in the past will undoubtedly have future events and engagements planned and what better way to keep them with you then to redefine what you can offer them. By reinventing your offerings, not only do you fill them with confidence in your abilities but it shows that you are ahead of the competitors and you are truly able to execute the most pernickety creative briefs – as they say the 'customer is always right' and 'no request is too big' to facilitate. See some of our previous creative event work here.
Brands today must be looking to diversify what they can do and strive to deliver a sensorial feast for their attendees. Whether this means augmented reality / virtual reality elements, a gorgeous venue which is fit for purpose, a scrumptious array of food / drinks or simply ensuring all the small details are taken care of (party favours and relevant data mining anyone?!) – we are the industry leaders for events and you can rest assured, no detail will go amiss.
Clients Old and New – We do not discriminate, neither should you!
Just because you have successfully completed the brief for one client in the past and have perhaps closed their account out, that is no reason why any brand should not proactively seek to still manage the relationship with them and introduce them to new opportunities or prospective clients.
A businesses most valuable asset is undoubtedly their client list. And YOUR client list is no exception here. Businesses and brands should really be looking to create a B2B networking space where clients, older and new can network with each other. Not only does this strengthen your value proposition to your existing client base but it allows prospective clients to meet and mingle and discuss how YOU can best facilitate their business needs. In addition to this – it demonstrates that you are committed towards ensuring your existing client's business successes – WIN WIN!
Setting up a local, social setting for your existing client base is another method of showing them how much your company or brand values them. Whether this is a cocktail making class, a bespoke city tour, VIP invites to local events or sporting events, the list is endless as to how you can show that you are truly invested in your existing clients! By doing this, not only do you strengthen your positive brand associations, but you also empower them to recommend yourselves to any future, potential customers in your field.
ConnectIn recognises the value in facilitating these important relationships between our corporate clients and individuals and this has played a major factor as to why we have been able to retain 100% of our clients since we initially started out whilst growing from strength to strength.
Self-Reflection is the Key to Growth
Events, Brand Activations, Summer Parties, Christmas parties or bespoke events can only grow and become better the next time you run a similar event if you analyse your successes and failures accurately and honestly. As aforementioned – your older clients business needs will change on a day to day basis.
It is not practicable to assume that their challenges have remained the same over a number of weeks or months. Just how it is also not practicable to assume that your services and products will retain their value and suit every client. Here lies the importance of being flexible and truly listening to your clients. Everyone / every brand will value different things- therefore it is crucial to demonstrate to older clients that you still are 'in touch' with their changing business needs and offer practicable solutions to tackle and fix their current dilemmas.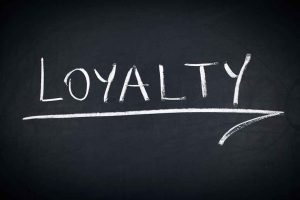 ConnectIn takes particular pride in keeping in touch with our clients and seeing them grow bigger and better than before. We take exceptional pride in knowing that no matter how small (or large the event is!), we were able to help out in anyway. As Tesco likes to remind us, 'Every little helps'.