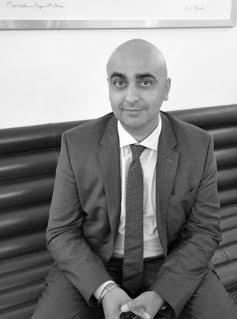 Hi All,
My name is Harinder Dhaliwal; most people call me Hari/Harry. I am the managing director of Step-Places. We are makers of places where people thrive, live, work, and play. I like to think of myself as an adopted Northerner these days, having come from Wolverhampton. I was raised in my parents' corner shop doing news rounds and stacking shelves, in-between playing football and studying. One of my lasting memories however as a child, was drawing pictures of houses and inventing a heating system which didn't use gas or electricity – maybe I was a visionary at a young age and didn't realise it!
As a maker of places, I enjoy what I do and derive satisfaction from creating places that inspire and improve the lives of people. Having set up Step-Places in 2008 at the height of the economic crash, I can say the path since then has been interesting and enjoyable. I have met many fantastic people along the journey, including Penni and her team at Connect In. I have also enjoyed being a sponsor at TPAS/Women In Housing over the years with the memorable Mike Shaft; some great and fun memories.
"New Normal" is the current buzz-word on most people's lips, as we adjust our lives and the way we work in this unusual and new world we are entering. As a business, luckily we have had minimal disruption. Homeworking has been adopted by some of my team, although some choose to work from the office for various reasons. An adjustment period of 2 weeks was undertaken to make and install all the precautionary measures. Including on our building sites.
Wigan Pier is one of our projects. It is a fantastic project that entails reviving the old pier buildings into a leisure and culture destination with a venue for weddings, music, a gin distillery microbrewery, and Mackie Mayor type of food hall offer.
Also, we are delivering modular canal-side townhouses, these 3 storey homes are built in a factory and are very impressive, the quality I must say is superb, it is definitely the way forward for house building. The digital tech and media world we live in has been fast-forwarded upon us by the pandemic, and I do believe there are great benefits to take from this, bar my vision of a heating system… I didn't envision this world but I certainly am embracing it with both hands.
Thanks,
Harry