ConnectIn's 7-Step Guide:
Risk Assessing Any Future Event
1 – Preparation is Key; Have a Plan, Stan.
As the old saying goes, 'The best recipe for success is hard work and preparation'. As with anything that involves a multitude of different moving parts and which relies heavily on other people's involvement- event planning requires a full proof plan, a Plan B and potentially a Plan C!
Defining your objective before launching full throttle ahead is always a good start. Here, you will be able to decipher what your actual event objectives and aims are. This will allow your team to operate in a far more efficient manner.
Following this, outlining you event budget will be prudent so that you can begin allocating the right amount of monies for the necessary elements that will tie your event together in the end.
If your event requires you to conduct market research, then this would be your next move. In many instances when you are organising your event for a new target market, a new client or an unfamiliar demographic, this would be wise to do before making any assumptions; people want different things depending on their own circumstances. One of the most common mistakes we see event organizers making, is that they make assumptions about what a client wants and will subsequently apply a cookie cutter approach; a 'one size fits all' approach if you will. Consider using event platforms such as Crowdfunding as this is the most powerful tool to conduct online market research; it allows you to gage interest in the event and you are able to guarantee your attendees attendance with built in tools – all before reach into that budget pot.
Logically, you should would run a series of test marketing campaigns in order to gage the interest or start circulating the word around relevant social channels and to the relevant people. By doing so, you will be able to gage the interest for your event and start building a guestlist. At this junction, you may also see that your initial budget may need to be revised as you and your team begin to iron out the details and key requirements for your event.
Once you have secured other elements for your event; be it location, AV equipment required, staging, decorations, F&B or securing the perfect guest speaker – get involved in the detail. Remember, the devil is in the details! You will be surprised at how sometimes the smallest considerations are enough to turn a mediocre event into a huge success and resonate with your attendees. Not to mention, if there are defining parts of your event which will stick with you guests, there is a higher chance for social 'shareability' to be built and in turn, engagement with your event and eventually, your client's brand.
Before you know it, 'IT'S EVENT DAY!'. As such, by this point you would have hopefully sorted all the pernickety details out and tied up any loose ends. Don't forget to have a feedback loop created for your event so that you can get your attendees views and impressions regarding the event. This is very important so you are able to rectify your mistakes and capitalize on your event's successes.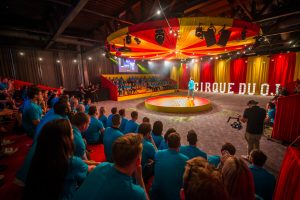 2 – Overall Budgets and Contingency Plans; do you need a Plan B?
More often than not, it is far wiser to have yourself a contingency plan than leave anything to chance. This is one of, if not the main safeguard against unforeseen circumstances happening that can jeopardize your hard work in the run up / on the day. This is another common error that seems to be made by event planners as they tend to overlook this in their initial budget.
3 – Red, Amber and Green; A Visual Financial-Safeguarding Technique
This financial safeguard trick is certainly not exclusive to the event industry. The traffic light system is a visual warning system to indicate if when you have broken even for your event (GREEN), are on target with your initial projections (AMBER) or if your event has failed to generate its projected revenue amount (RED). As you can perhaps guess, this traffic light system will be a 'sliding-scale' and will change at different stages of the event process.
4 – Provisionally Book Everything; Commit to NOTHING!
Everything in the world is about negotiations and compromise. In our post on 'How to Find the Perfect Venue' we outlined how important it is to leave enough time to source an appropriate venue and ensure you book it in time for your event.
However, it would not be smart to sign before knowing at least the most basic details such as the number of expected attendees. Only with information such as this, you will be able to make an informed decision. Venues tend to like to apply pressure to event organisers to book, sign and pay for the space use (or a collect a deposit at least) BUT DO NOT BE COAXED or panicked into doing so.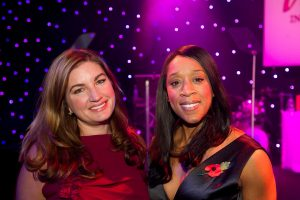 As with anything, there is room for negotiation, and it would be a very rare occurrence to lose any provisional bookings for a venue. Of course, there are those venues that will take a hard line and demand payment in which case – ensure you negotiate the lowest possible cost you can!
5 – Event Funding, Expenditure Meetings and Finance Logs
We think it is safe to assume that the fear of losing money is up there for individuals, event planners and brands, both large and small. No matter who you are or who you work on behalf of – nobody wants to come out short and lose money.
That said- the best way to mitigate any potential loss of earning will undoubtedly be to increase your available revenue streams in the lead up to the event. This may mean approaching additional investors / sponsors, considering crowdfunding (or other fundraising platforms) or curating a selection of content pieces that you or your brand can use at a later time.
It should also come as no surprise that it is good practice to stay on top of expenditure and outgoing costs. This is of course with the end goals of mitigating overspending – especially in instances whereby you have no additional revenue streams for your event. Time to tighten your belt buckles!
6- Insurance; Leave nothing to Chance
Two words – 'Fyre Festival'.
That should be enough to strike fear into any event organisers' heart. In order to avoid the most embarrassing of situations, event insurance must be at the top of your priority list. Why? Because it is the sole way to reduce and mitigate your risk for the event.
It can be very daunting to know which insurance product is appropriate for your event, however the staff here at ConnectIn have run a number of high profiled and successful events where we handle all of these details for you.
7 – Stakeholder Management
Only the blind lead the blind.
It is crucial you are able to maintain and balance stakeholder interests and to trust your stakeholders. For example, distributors and suppliers (for example F&B) play a crucial part on the event day and in the lead up to the event. Why is it that there are so many companies and brands that blindly trust suppliers and distributors without having any previous dealings with them in the past? Seems almost crazy doesn't it?
At ConnectIn we work with the top venues, suppliers and technical specialists to bring your event to life. We have tried and tested a number of trusted individuals – all so you don't have to! Link up with us today so we can get the ball rolling for you!
Therefore, we believe event organisers should prioritise fostering a working relationship with their trusted suppliers and see how they work when under pressure before contracting any of their services. This isn't always possible we appreciate, but in most cases, sufficient market research should suffice.
Being able to demonstrate that you and your team have a solid understanding of any risks that might threaten your event is mandatory for any good event planner.
What makes a great event planner, however, is if you can demonstrate to your stakeholders and management that you have taken steps to mitigate these identified risks as much as possible. Don't believe us – check out the great work we have done with other clients here!

If this blog has daunted you, there is a simpler answer: Get 'ConnectIn' with us and we will do all the slog for you. Leaving you with more than enough time to worry about the other important things.