In a time where the topic of mental health and the wellbeing of people is as relevant as ever we thought we'd let you know why we've always put our clients and stakeholders first, both physically and emotionally, and continue to.
When planning an event, one of the biggest factors we consider is the journey of the person attending, from start to finish. You see, an event is more than a pretty showcase of floral displays, lighting extravaganza's and electric entertainment; it's an investment of a person's time and so it's important that they feel completely comfortable, fulfilled and engaged on all levels.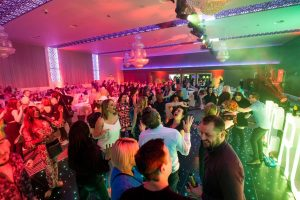 Breaking down an event and walking an attendee's journey is paramount in all of this. The team at ConnectIn always sit in the seat of those who will get the invite. Believe it or not, we think about every little aspect, from the lighting our attendee walks in on to the music and volume level too. It can all impact people on an emotional and wellbeing level.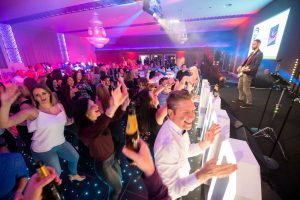 The main content of the event is key too. Some events, especially award ceremonies and charity galas can be very 'full on' so we use our industry and innovation knowledge / creative development to create subliminal focal points which take the 'edge off'. These can include relaxation and break out areas, to dedicated 'dry your eyes' lounges which are centred around the wind down aspect of an event.
Of course, though, when we say 'wellbeing' this is not what you're thinking of as such, as the meaning has completely changed with the growth of the health sector. Don't worry though, we have this covered too!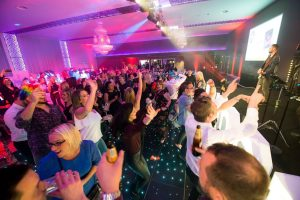 We've been working on inclusive food (i.e. vegan/vegetarian/low sugar/gluten and dairy free) options for many years now and would definitely say we've established a name for ourselves for executing outstanding food and beverage options which nourish both the body and the brain.
From a physical health perspective our events all encourage movement and exercise, even when the attendees don't know they're doing any! And emotionally, there's always a reason we choose who we do as public speakers and compares. Resonation is key!
All the above is part of the wellbeing package which you as a client employ us to implement without having to even think about it. It's now not just an occasional event, it's a lifestyle event.