Blog by Adele Leah.
Happy International Women's Day! In the spirit of celebrating women, I want to talk a little bit about why an equal world is an enabled world.
Individually, we're responsible for our own thoughts and actions — all day, every day. We can actively choose to challenge stereotypes, fight bias, broaden our perceptions, improve situations and recognise women's achievements.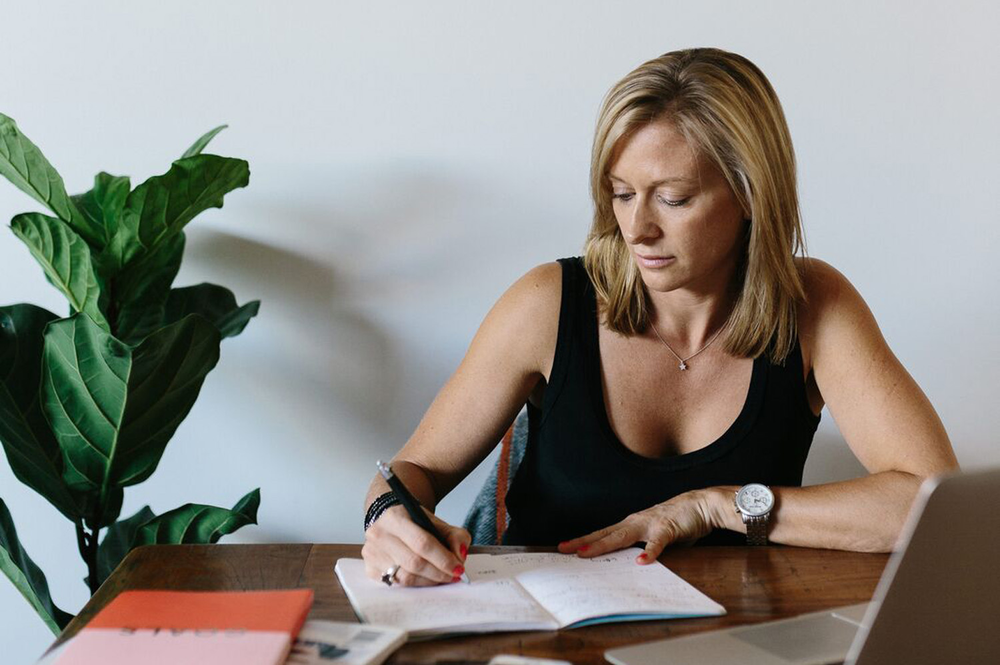 And there's power in numbers! As the IWD site says, collectively, each one of us can help create a gender equal world.
Now, equality is a huge topic that we can never deep dive into in one blog post. From a career perspective, we can all agree that women are far from being equal to men in terms of pay, recognition, and so on. But ladies, we're getting there — and if we can pull together and support, build up and inspire each other and the younger generations of women, I think we'll get there a lot faster.
I've never been a patient person or the type to wait around for change to happen. So, I like to think about what Ican do in my everyday life to take a step toward equality, and how I can empower myself and help other women to do the same.
Firstly, I always focus on how far we've come. Over the past few months/years/decades, women have hustled to make themselves heard, and they've enacted change. From voting rights to birth control, they've gone after what they wanted, and what they knew they deserved. And it makes me so proud to think about that.
Secondly, I take the time to celebrate the women that are stepping up and making a difference.Today, I want to acknowledge and celebrate the wonderful women in the world — and in my life — that have made me want to become a better woman myself. Without seeing what these women do or have done, I don't think I would believe in myself to be able to make a change.
The women that inspire me the most
My mum. Above all, I want to thank my amazing mum — and give a big high five to all the mums out there who are doing their best! I became a mother myself a couple of years ago, and it's been the most transformative, life-changing time that has only made me respect my own mum even more.
Through her work, her patience and her love, my mum proved you can make a career out of your passion while having a family and spending time volunteering to the less fortunate (as she did for many charities). She showed me age wasn't a barrier when she went back to school to get her masters after my siblings and I had grown up and moved out of the family home. She taught me that personal growth, development and continuous learning doesn't stop. That we should always aim to be the best version of ourselves, and even if we make mistakes along the way, it's a miss-take. We can always try again, and it's not an excuse to give up.
Oprah Winfrey. To put it lightly, Oprah is fanfuckingtastic! Her story is nothing short of incredible. Her childhood didn't really set her up well, but she overcame those obstacles and didn't let them hold her back. And look at her today! She proves that we have the power to change our circumstances, and for that, I want to say thank you.
Ellen DeGeneres. This is another woman who has stood her ground, even when the media wanted to knock her down. She's stayed true to herself, and now she has the ear of millions of people every day during her talk show. That'sthe true definition of influence.
Jacinda Adern. She's the Prime Minister of New Zealand, and an absolute BOSS. She paves the way to equality every single day, and the change she's created for her country in just two years is more than most politicians do in a lifetime. And she's doing it all as a mum! She takes her daughter along with her to meetings, and she's been seen breastfeeding in the past. Attagirl.
Arianna Huffington. With burnout, sleeplessness and stress become all the more common, we need someone like Ariana to guide us to health and wellness. Along with being the founder of The Huffington Postand Thrive Global, she's written 15 books on health and wellbeing to help people become a better version of themselves. And she has years of research to back it up. When Ariana talks, I listen — we can all learn something from her.
Sheryl Sandberg. She's not only the CEO of Facebook, but the Founder of LeanIn.Org. The 'Lean In' movement is truly inspiring — it's a global community dedicated to helping women to achieve their ambitions. How awesome is that? I kind of wish I'd thought about it myself!
Gosh, I could keep going all day. The list is neverending, and I've only scratched the surface here by speaking about influential women living today. If I delved into the women who were catalysts to change in the past and helped to shape history, I wouldn't ever finish this article!
How to find support in other women
There are a lot of amazing women to celebrate, be inspired by and to learn from. And since we live in a world where women are constantly put down by men and the media (and even other women), we have to work even harder to give women the praise and recognition they deserve.
Because really, we are superwomen!
Let's get together not just today on International Women's Day, but everydayto celebrate each other.
Let's say thank you to women who inspire us to be better.
Let's show gratitude to the women in the world who are helping to create a change and paving the way for the younger generation to live in an equal world.
And let's spend some time thinking about how we can help ourselves and others.
On that note, what can we do to enable equality?
We know all about the gentlemen's club — and now, ladies clubs are becoming more popular both online and offline.
Groups like Business Chicks, Leaders in Heels and Like Minded Bitches Drinking Wine have built communities to champion other women. They cheer on, support and offer advice with one goal in mind: to help others to achieve their goals.
If these groups aren't available to you, or perhaps you want something a bit more local, why not get together with like-minded ladies and set up your own club? Become a leader on your lunch break!
Connecting women is a great way to share knowledge, build confidence and boost careers.
The value of career mentoring
You could also pay it forward by becoming a mentor for a younger woman. You could be the inspiration another woman needs and create an environment and community to help empower and encourage each other.
And I'm throwing my hat in the ring! To celebrate IWD, I'm offering to mentor younger females who want guidance on building their career. Feel free to email or send me a LinkedIn message with your burning questions, and I'll get back to you as soon as I can. (While you wait, feel free to check out my career coaching blog!)
Let's work toward an equal world by making a positive difference with simple, everyday actions.
Let's support and promote each other.
Let's take joy in who we are and our individuality.
Let's not judge others or buy into what the press says when they berate women, try to tear us down or tell us we aren't good enough.
Let's stop comparing ourselves to each other and focus on our own talents and traits instead.
If we work together, we can help to build up all women — which is key to creating the change we want to see in the world.
And on a career-related note, when you help another woman in her career and empower her and build her confidence, you change the balance of power in the workplace.
So, who would you like to celebrate and thank for inspiring you? What can you do to help create the change you would like to see?
Let's start opening up the conversation!