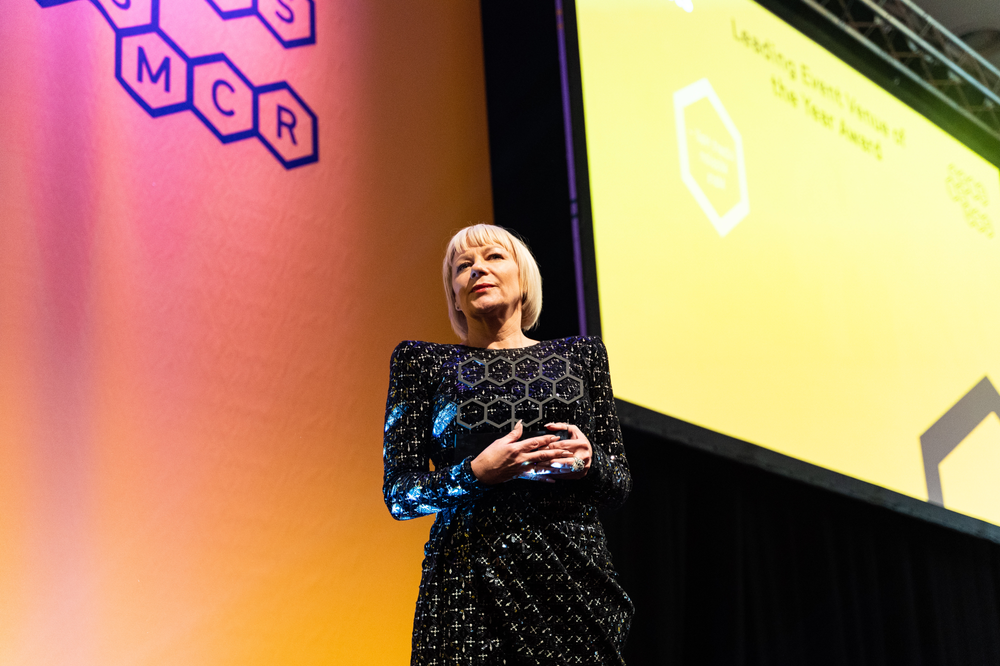 How did Connect In Events all come about and what made you take the leap to your own event company?
I took the leap with David Ward after working in publishing for ten years. The focus of my role was events and happened to be my favourite part of the job. I wanted to explore the housing market in events as I knew there was a gap in the market and in between my skills and David's which was a strong mix of sales, business and operational event management, a lightbulb moment happened to come up with 'Connect In Events'
What is the most memorable moment for you in your time at Connect In? (I am sure there are many…)
1- Tpas Residential Conference was a key highlight for me. This was within the first year of us founding Connect In. 1000 delegates attended from Friday through to Sunday at the Hilton Hotel in Birmingham. This was a key event in realising the energy you need but also the feeling of delivering an outstanding conference after all the hard work and planning that went into it. It was at this point that I realised events isn't as glamorous as people think!
2- Creating Women In Housing in 2014. Karen Brady was our Guest Speaker and I have always admired her. She is one of my favourite Women, and I think it was also one of her most memorable moments too as she forgot her bra and knickers on the day of the event! (Which she will be fine for me to mention as she happily mentioned it in her speech!) This was a lot of planning and made me realise I love this job, love my clients and hard work truly pays off. I was then approached to sell this in 2018 to a large media company. I am now plotting the next big event for Connect In Events!
What would you say is the key to maintaining a successful event company?
Planning is essential ​Understanding the client's needsKnowing that every client is individual/unique Making your client feel as special as they are.Face to face meetings and regular phone calls.Taking time out to see them and spend time with them.Keeping up with trends.Working as a TEAM and knowing each other's strengths.Taking risks with creativity. Making the job fun as it can be long hours and challenging.Keeping the crew well fed and watered.Being a good listener.Making sure the client gets value for money with their budget.Online presence is crucial.Marketing yourself is key.Social Media Marketing is a must. Strong promotional content.Loyalty to your clients and suppliers and venues. In return, you negotiate the best possible quotes. Networking Feedback Keeping calm. Knowing we've got this!Most importantly, mastering the art of wearing high shoes for 12 hours!
How do you prioritise your time in the world of events?
Due to the events industry being such a reactive industry, I am obsessed with a list. I have lists for everything, personal and business. I have a to-do action list for the year of what I want to achieve and then I also have weekly/daily checklists. I don't finish work till I have completed my lists, which I have learnt to balance as I was aware it wasn't always the correct mentality to have. I maintain my mental health with going to the gym twice a week and keeping myself active. I like to spend one day a week working from home all day for my own time and to concentrate on admin.
What do you think makes a good event?​
A strong opening with a bold ambience/atmosphere from the beginning ​Delivering the event on budget When clients are 100% happy with 100% feedback.The brief was followed through correctly.Content guests and an overall successful guest experience.A fantastic host and guest speaker.A key location and venue. Smooth slick production Reinventing the wheel and doing things differently.Wow Factor with entertainment.A smooth-running registration if running a conference. Always raising the bar for the next event, year on year.Quality of food and service. Strong film contentGreat photographer who really captures the event well.If managing a charity event, then raising lots of money and having unique, to die for prizes that everyone in the room wants is key. A sparkling dancefloor to end the night and a great DJ!
Finally, how do you stay up to date with the fast paced, ever evolving event industry?
I keep up to date with the goings on of the events industry mostly via social media, going to other people's events and supporting them, asking questions, networking, business newsletters and event magazines. ​
Thanks P!