Learning In Lockdown
So, last week saw us reach the 100-day point of lockdown. Over three months of 2020 has been spent in a surreal bubble that we won't forget in a hurry.
When the news first started to come through about the measures that would be imposed, I'll be honest I was teetering somewhere around the denial point of the Kubler-Ross change curve. I've been backwards and forwards probably every day since then.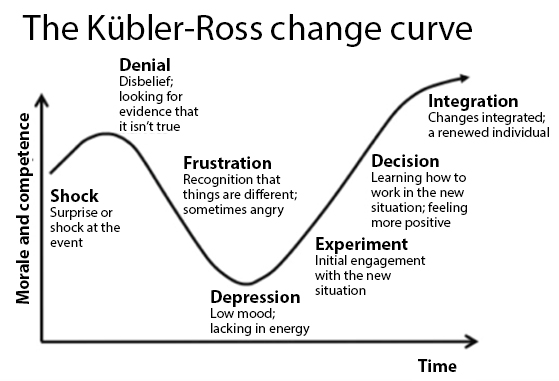 As a micro-business, I saw months of face to face work cancelled as organisations responded to the crisis, and I knew that I would need to adapt my offer to support clients through what was sure to be a challenging time. I was going to be on a steep learning curve.
Prior to Covid-19 I'd used Zoom occasionally but had never used WebEx or MS Teams so I quickly subscribed and learned all I could. Since then I've used all these platforms to provide coaching, consultancy support, and deliver numerous bite-size learning programmes. I've taken part in and delivered webinars; I've attended a virtual Festival of Learning and I've read lots of business books that I've been intending on reading for a while. While we've all been at home together for long periods of time, I've learned more about my family; what they like, and just as often what they don't! I think I've learned to have more patience and tolerance too (but you'd have to ask them what they think about that)!
What I've noticed from all of this, is that we are all still eager to learn (if not more so), especially if it helps us to process this most significant of changes to our working lives and learn new techniques to help us to be effective – to survive and thrive.
If we had planned to mobilise whole workforces to remote working, we'd have probably been working at it for years. But individuals, teams and whole organisations did it in a matter of days or weeks. Of course, we're going to need help adapting to it!
And if we're going to be working at home for another three, six or nine months there's even more reason to continue to invest in the very people who will be delivering services in the best ways they possibly can.
Building IT skills to adapt to new systems and developing leadership capabilities will both be key areas for investment, but perhaps even more importantly will be resilience tools and techniques for everyone to navigate this new world of work. Working (at home or otherwise) through Covid-19 has been likened to being on a rollercoaster – with some real 'ups and downs' along the way. We perhaps have all had moments when we've been in a low mood or have felt more anxious than normal and learning about our mental health and resilience can really help us to take positive steps to deal with this.
Sure, things are different because we can't do learning in a training room like we used to, but we are coming up with lots of innovative ideas and solutions about delivering learning that can still have a huge impact. And we need to continue to do this; developing the skills of our workforces can't be put on hold for the best part of a year.
When we do come out of lockdown, it won't simply be a reversal or a snap-back to how things used to be, and organisations will be judged on how they supported their people through this huge disruption. This is the perfect time for organisations to take the opportunity to listen, learn, and care – to find out what people need right now and how we can best deliver it.
Jane Atherton is a Chartered Fellow of the CIPD and runs her Organisational Development consultancy Hooga Consulting Ltd from leafy Saddleworth in Greater Manchester. While she's based there, she can appear in your workspace wherever that may be via Zoom, Webex, or MS Teams to deliver learning programmes with impact.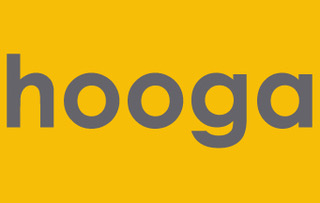 jane@hoogaconsulting.co.uk