ConnectIn: Creativity and MET GALA
They came, they MET, they conquered
erhaps one of the most prestigious fashion events around at the moment and the biggest events and PR platform conceivable – the swanky affair is actually the Metropolitan Museum of Art Costume Institute benefit. But as with any large-scaled event production, what is the cost of such a spectacle and how do they year-on-year manage to exceed their guests' expectations?
At any one year, the MET gala commands a ludicrously high-entry price for starters, probably allowing them a vast deal of surplus funds to play around with in terms of production and tech needs. Starting at £30,000 per ticket (pick your jaws up off the floor!) and tables coming in at a very modest (£275,000-£295,000) the MET Gala event's team have a mammoth job every year to get things in place in time. Ticket sales are said to go directly to the Costume Institute as they are self-funded and rely on the MET Gala funds to continue operating. Needless to say, not everyone is forced to buy tickets – many brands will reach out to designers and celebrities alike (who may not have been extended an invite or may not have been able to afford such a large spend).
This doesn't mean your event needs to be priced anywhere at this cost. ConnectIn has partnerships with the best in the industry to ensure that costs are kept as achievable as possible and that you are able to still run your event to its fullest capacity and potential.
The gala boasts around 550-600 people in attendance at any given year. And being one of the most coveted events around, you can imagine that the tickets are extremely hard to come by. The theme this year was "Camp: Notes Through Fashion" – a seemingly innovative theme but wholly suitable for an affair such as this one. We were treated to an array of feather boas and the campest of camp garments one could possibly ask for! With such a versatile theme, this allowed designers to really run wild with their creativity and creative licenses.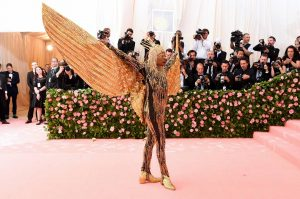 It isn't necessary of course to theme your party, but if it does take your fancy, then we have a number of partners who are able to cater to your most of your brief. And like the MET, not task is too daunting for us. Just how the event organisers had to stay competitive and creative to better themselves year-on-year, ConnectIn prides ourselves on our ability to innovate for our clients and deliver a top-tier event.
Half of the flare, drama and excitement come from the attendees and fashion-industry experts ready to tear what they're wearing apart with criticism of alternatively, faun over the most eclectic of the outfits. This probably is the biggest injection of creativity throughout the entire night as guests, celebrities and designers are expected to dress to the outlined theme.
Whether it is the Queen of Fashion herself, Anna Wintour draped in the latest Chanel offerings, Rihanna in 2015 with Guo Pai's elongated yellow dress train (memeworthy!) or the Kardashian gang rocking up head to toe in custom Balmain in 2016 – the fashion remains the centerpiece of the entire evening. Of course, the unspoken rule is that if you are coming to the Gala as a guest of a brand, they really should be in the brand's garments for the evening – it is great press after all!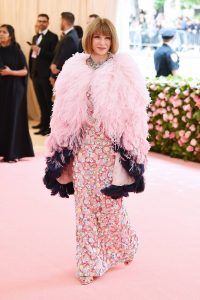 Either way, if you are wanting to lift particular elements from the MET Gala or you appreciate the creativity that goes into making sure we are bespoke to YOUR brief, if you may have seen something creatively and thought, 'That would work really well for my event' – GET IN TOUCH!