Christmas time for many is a time for family, food and relaxation. But in the busy world of event planning, 'Christmas' is enough to strike fear into the hearts of even the most meticulous planner – but not us!
The pressure is on (yes in May) as the race to book Christmas venues is officially on; as this is without a doubt one of the hardest decisions for anyone to make. Whether or not the venue will have the necessary technical capabilities for all your sound and visual stunts, provide quality catering or ensuring your attendees have everything they could possibly want – the choice of venues is paramount.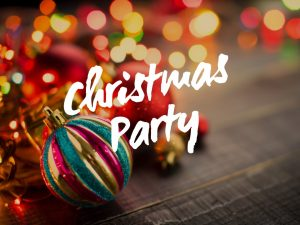 Here are some of the tips from ConnectIn to ensure you aren't left in a rut for this festive season – to prevent your audacious boss Mark coming for your head or Sally, that pesky intern pecking up the ladder from pulling a fast one on you.
TIP #1 PLAN, PLAN & PLAN (the earlier the better)
As we have previously blogged about, the race for venue bookings is a dog-eat-dog game. The late Summer months is the absolute latest you should aim at getting your venue bookings in by; the earlier the better. Venues around the country usually open their bookings for Xmas around January and February, so it is NEVER too early to plan ahead.
If you allow yourself the crucial time to ensure you can nail down all the necessary components you allow yourself some time to ensure the necessary menus, décor, entertainments etc.
TIP #2 Have a Clear and Concise Vision; Work Towards A Happy Medium
This ties in with ensuring you plan early enough. It would be a wise move to perhaps deduce what dietary or religious requirements your co-workers might have when planning for your event. Also, ensure you actually know what you want out of the Christmas event: are you clear on a theme? Should it be a sit-down catered affair? What entertainments do you want and what is required to ensure they are able to attend / perform?
Crucially, your budget (and contingency budget) should have been prearranged alongside thinking about any travel arrangements that need be arranged. Some venues might look absolutely gorgeous, but if they are located in the Scottish Highlands and your attendees have no way of making it to the venue or back – this will reflect poorly on you.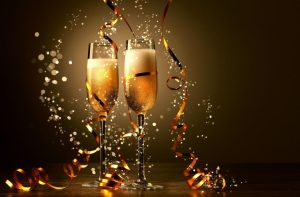 Remember – you cannot please everyone, but you can damn well find a middle ground that everyone can be happy with. Not everyone will gel with your choice of venue, food or entertainment – but ensuring that everyone is catered to as much as possible is the key.
TIP #3 Visit Your Prospective Venue a Number of Times
You wouldn't buy a car or lease an apartment without going to see if first, right? Venue selection is no different. More crucially, this gives you an invaluable opportunity to visit the venue to ensure it is fit for purpose. An on-site visit will also allow you to sit with the event team and talk through your vision. This will allow for a fluid discussion to take place to ensure that everything you're envisioning can actually happen in terms of facilities, security arrangements, the staff attitudes/ capabilities and the available transport options to and from the venue.
Venue visits will also permit you to see whether or not the venue can host the amount of attendees / see if your theme can work in the space available and allow you to work out any aesthetic concerns. ConnectIn has a team of specialized event organisers which will take the worries and stress off of your hands so you can sit back and not worry about the details in the run up to the event and on the special night itself and the venue finding is all for free! Ready to Connect with us?
TIP #4 Scrimp on that Budget – We ask for Package Deals!
A vast amount of venues on offer for bookings will more often than not have package deals on offer to entice corporates to book their spaces. This can include entertainment, food options, drinks option and deals all which can be negotiated depending on your attendee numbers and venue capacity.
Some venues will leave out crucial costs out of these packages (such as security) so ensure you come prepared to ask as many questions as you can to avoid being disappointed or to be sold short later down the line. We help you out with this!
TIP #5 Hook, Line and Sinker
It is a three-fingered rule: "Communicate, Grill 'Em and Don't Commit Too Early. No, we aren't relationship experts but if we were, we'd probably be industry leaders in that too!
Take a gander at some of the other events we have done in the past here.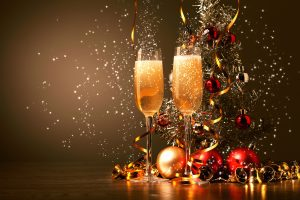 As with a successful relationship – a successful event will depend on open and regular communication. The venue event team should be in regular contact to ensure they are consistently on the same page as yourselves. We have great contacts and communication with the venue managers taking the stress away from yourselves.
We Grill 'em! They are working for you at the end of the day and any good event organiser will be on hand to ensure all your burning questions are answered – and if they aren't they should be; well we would be!
Venues that regularly deal with corporate bookings will be no stranger to tailoring packages for you to ensure your event brief is met. There is no shame in grilling your event organisers to ensure every detail has been handled or is being worked on in the run up to your event.
We make things easier for you! Contact us if you need some help for Christmas..