Any Event Organiser will tell you that you can never see what new business brief is around the corner and for this one, we naturally jumped at the opportunity to activate it.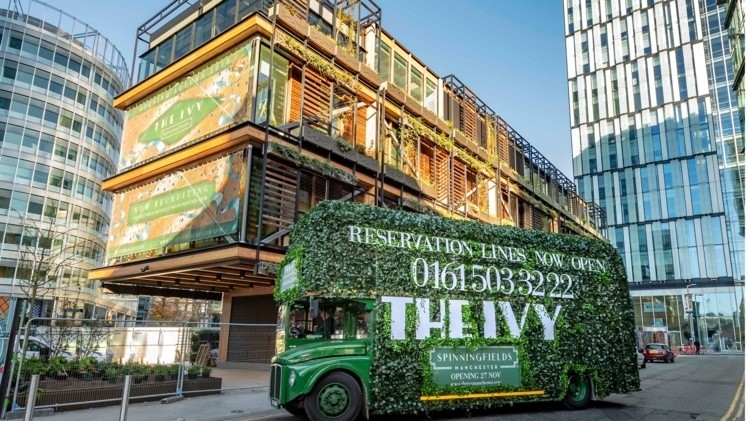 Manchester's most hotly anticipated restaurant and bar, The Ivy, is the largest restaurant to open in the UK this year, with space for 535 diners across its ground floor brasserie, first floor private dining room, second floor Ivy Asia restaurant, and the roof garden topping the lot.
But with large square footage comes a lot of space to fill, and meant we needed to put The Ivy Manchester in front of people's eyes as well as on people's lips. Que, The Ivy Grass Men and Ivy Bus…a sensory camouflage experience managed by our expert event team.
The ConnectIn Team took this creative showcase on tour orchestrating all logistics for the special themed cargo, from its grass roots in Spinningfields, to sporting stadiums like Manchester United and City as well as historical locations in Manchester and beyond.
As an events specialist we relish the chance to show our diverse skillset. It's not always about gala dinners and table cloths…although we do like them! Our team at ConnectIn specialise in experiential brand activations across the UK and can cater to any brand looking to put their stamp on consumers' minds, eyes or tongues.
For more information on our wide range of event services across Manchester and the UK, contact us. And don't forget to keep your 'eye' out for more of our blogs this December.