Housing At A Time Of Lockdown…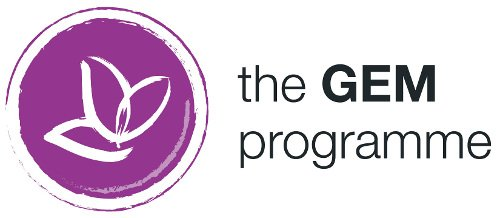 Last Monday I went to a meeting. It was an entirely normal meeting, similar to the myriads of other meetings that make up my weekly schedule, except for one minor detail. The Chief Executive was upside down. In usual circumstances, it goes without saying this would be cause for concern, but in this strange new era of social distancing, it was just another colleague experiencing technical difficulties. In this case, the unfortunate inability to un-rotate their screen. I shouldn't laugh at my colleague, however – unlike many of you, I'm far from a digital native myself. In fact, back in the 1980s, when Bradford Council's tech department wheeled a bulky computer into my office and told me I should use it to send 'electronic mails', I straightened my power suit, adjusted my perm, and replied with a firm: "I am not using that." Indeed, I didn't think I'd ever need to. I told my colleagues I was certain this bizarre new method of communication would never take off. But then the council got serious about it and sent us all on a course to learn how to use a mouse. Yes, really.
Thirty-something years on, the mammoth computer that was first plonked on my desk has transformed into a sleek iPhone, which is able to do infinitely more than its cumbersome predecessor, yet – unfortunately for me – is so much easier to lose. Yet while tech has evolved at an unrelenting pace over the past few decades, housing has remained a largely un-agile sector. Before the COVID-19 pandemic struck, Zoom and Microsoft Teams and BlueJeans were largely unheard of. In such a physical sector, dealing with building and safeguarding and regulations, we have always preferred to meet face-to-face. Perhaps this is why the adjustment to remote working has been tougher for us – especially colleagues of my generation, who didn't grow up using this kind of tech. We've had a cacophony of awkward moments. People chatting away to their spouse, unaware they're not on mute, kids and cats clambering into shot, and of course those colleagues who unthinkingly stand up, only to reveal their smart shirt and blazer has been paired with pyjama bottoms.
It's distracting using Zoom. I always wonder how people choose their home-working backdrops. Is your weighty selection of literary classics positioned behind you by accident, or a calculated decision? And what a lovely giant photo of that time you met Obama! Shame about the pyjama bottoms! Me? I just draw the curtains to block the sun and try to ignore the siren call of the fridge, with varying results. You know what I'm talking about. But of course, for those of us in the housing sector, the pandemic hasn't been all Zoom slapstick and chocolate for breakfast. The health and wellbeing of our tenants amidst the coronavirus crisis has been at the forefront of every single meeting, and every single decision we make.
At Incommunities, we quickly implemented a number of initiatives designed to keep our tenants safe and well. Within four days we managed to remove our customer service department from our physical office and set up remotely – this required a huge effort on the part of our talented IT team. On the frontline, Incommunities has many key workers who are going into people's homes, so it was essential to ensure they had the right PPE for their jobs. I cannot overstate how much we value and respect the selfless service of staff for our tenants. The decisions we have to make at present are extremely complex and difficult as they encompass the harsh realities of medical science and our deeply rooted concern for the predicament of others. It's tough on a daily basis, as some decisions are life and death in terms of risk assessment, but our values and beliefs guide our judgement and will see us through.
We are also carrying out essential food deliveries, helping the council get food to those who need it, and providing assurance calls to our tenants to make sure everyone is doing okay. Some of our staff may be furloughed, but others, whose work has been impacted by the pandemic, are now working in community hubs and on NHS hotlines. I've never been prouder of our staff members. They're missing their loved ones too, and yet are truly going above and beyond, working weekends and nights. There's a great team spirit and everyone is stepping up to the plate.
Coronavirus has provided a unique challenge, and wreaked tragic consequences across the globe. But in this time of extreme difficulty for so many, I can say that Incommunities has never proved its mission – of Improving Lives Incommunities – so strongly. As part of the larger Bradford district, we're working with other essential services too. Included in the gold, silver and bronze Cobra meetings, we've been collaborating with the fire services, councils, and NHS – and it's heartening to see all these people coming together to fight this virus and combat its far-reaching consequences.
Its also been heartening to experience the generosity of our partners. The iconic Salts Mill in Saltaire is the much-loved home base for a number of the GEM Programme's GEM Shacks and we are privileged to have a special relationship with the Salts team. At the onset of the lockdown Maggie Silver, the owner of Salts Mill, contacted us to offer all the food in their recently stocked restaurant freezers to the people of Bradford. Thanks to Maggie's generosity and humanity we were able to distribute the food to people most in need
The COVID-19 pandemic has changed the way the world works, on a previously unthinkable scale. But at some point – whether it be next month or next year – we'll get it under control and return to 'normal'. But I think it will be a new normal – things will never look the same again. We've now demonstrated we can work differently – even in a demanding sector like housing. Even as we're battling this virus, we've had to remember that businesses must continue to demonstrate their viability. So, working remotely we are working hard to meet compliance and regulatory requirements whilst remaining financially viable. All our governance remains in place, through holding remote board meetings and we are constantly monitoring our business continuity plans. Risk assessments and mitigations are another regular feature. We've also got to plan for the future; there's a lot of business recovery planning going on at the moment for when things start to return to normal. So even working remotely, the business is still running and offering our tenants essential services.
After this is over, is this how we should continue? In terms of living our values and beliefs, the answer is a resounding yes. But will we all be sat in our houses talking on screens? For me, the answer is, not all of the time. While I accept it's likely we'll adopt more remote working tools, and use them in some instances, I wouldn't want to continue the blanket nature of our current pandemic model. Is this tech providing businesses with a life-raft right now? Absolutely. Are there efficiencies in working remotely? Very much so. However, when the option of going back into the office is on the table we will use it, but in ways which get the most out of people being together. Let's not throw the baby out with the virtual bathwater. We must not forget the value of face to face engagement with our colleagues for problem-solving, creativity, shared learning, uniting around our purpose and values, bonding as colleagues, raising productivity and boosting employee morale.
As the Queen said in her speech on April 5th: "We will be with our friends again; we will be with our families again; we will meet again." As a self-confessed extrovert currently being denied human company, I can't wait to see.
Geraldine Howley
CEO Incommunities & Chair GEM Programme
April 2020