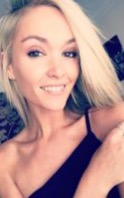 Meet Cerys Tonks, Corporate Sale and Events Manager at Harvey Nichols, Manchester.
We sat down with Cerys in the brilliant Second Floor Bar and Brasserie space in Harvey Nichols and asked her a few questions.
Hi Cerys! What brought you to your position at Harvey Nichols?
The versatility of the role, it's not just working on food and drink events but also Beauty, Fashion and Accessories. We do a lot of external events also at Manchester Cathedral which is an amazing venue.
What was the first event you helped to organise in your career in hospitality?
I was working at Gusto in Knutsford whilst studying at University and offered to help work at an Alice in Wonderland Afternoon Tea raising money for Charity, I helped set up, sell tickets and obviously dressed up as Alice too.
What is the best advice you would give to someone who is thinking about going into hospitality/ venue management?
Try to get as much experience as possible and get involved with as much as you can. There will be some long days and night but it is so worth it when you your event all comes together. My first GM always taught me to remember that everything will always work out in the end.
What is your favourite go to restaurant in Manchester. Obviously not being bias to your own!
Cottonopolis in the Northern Quarter.
You have finished work early. Where are you heading for a drink?
Oast House – It's an amazing venue all year round, you can go in trainers or heels and still feel relaxed.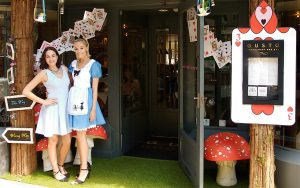 Now for a bit of fun, what song always gets you on the dance floor?
Little Mix – Power or The 1975 The Sound.
If you could choose your dream table to host, who would be at your event?
Matt Healy, Barak Obama, Victoria Beckham, my husband Henry and Dame Judi Dench.
What are the advantages to working with an event agency and why as a venue do you like to work with us?
Organisation! I love working with ConnectIn Events as I am a bit of a control freak!