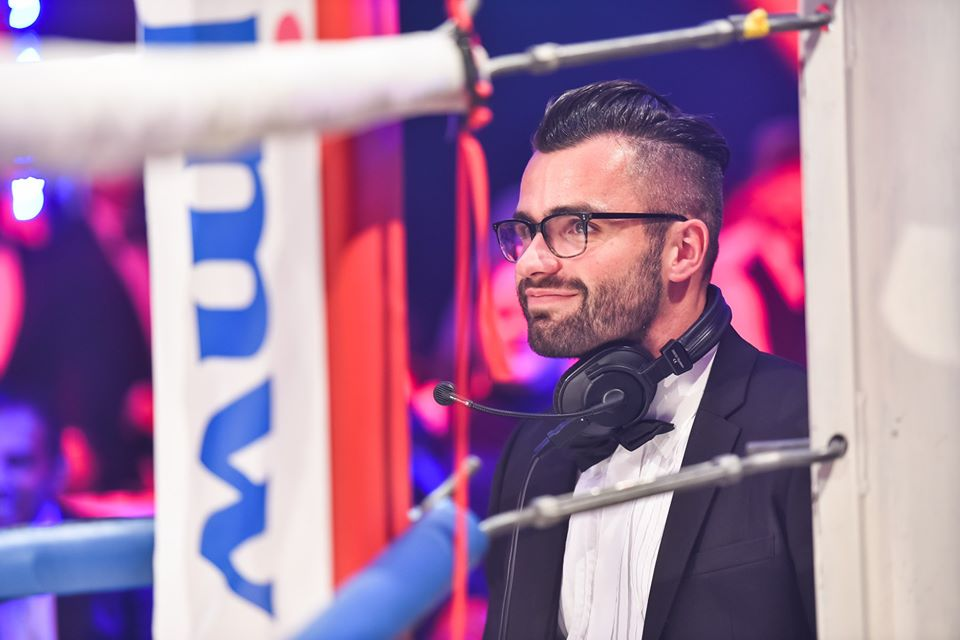 When did you start at Connect In Events?
I started at Connect In Events in September 2013 almost 7 years ago and I can assure you that it only feels like yesterday since starting! I joined the team after finishing my events degree at Manchester Metropolitan University. I worked at Manchester Arena throughout my time in university and worked my way up to Senior Supervisor of the corporate boxes and hospitality suites. Having used that experience and network that I had built up during my time there was how I got the opportunity to work for Connect In Events (Plus a very nice recommendation from Sally Ward!)
What qualities do you think make the event industry a great place to work? 
1 – It is a fast-paced environment
2- One day is never the same
3- You are constantly learning new things
4- You will have experiences to last your lifetime
5- You get to travel the country/world
6- Face to face human interaction
7- The feeling of achievement
What would you say is crucial to the running of a successful event?
The first thing you should do is research. It's really important that you do not skip this part; putting on an event is complex and it has a lot of moving parts, and without in-depth research, you will risk missing things.
Secondly, pay sufficient attention to planning. The plan should include logistics, content and the promotion of the event. Create a document available to the entire team where each member is able to see the tasks of the others and the bigger picture. First, prepare a list of the main tasks, and then flesh them out in as much detail as possible in the form of specific steps that must be completed. It is important to designate the timeframe in the plan: the time required for completing a task. It is often underestimated and preparation goes slower than you expected.
Next, the devil is in the detail. If you want to pleasantly surprise your guests, you must think about everything down to the smallest detail: How they register, who will greet participants and how will this happen, what music will be playing, do you have an interesting photo corner, how do your presentations look and how is your team dressed, what to do during breaks, etc. For example, during registration, participants could be offered the chance to attend a brief master class, play games or watch an information video. Try to surprise people and create the wow effect, exceed their expectations in what you think are the most ordinary things. This is exactly what creates the feel of an event.
Second to last make sure that your team follows The Duck Face Rule. Be friendly to participants, speakers, and partners. Try to address their problems or questions and meet their expectations, even if you feel tired and not everything is running to plan. At the end of the day, what people will always remember is how they were treated and the atmosphere, not what the speaker was saying on the stage.
And last but not to be forgotten – Ask for feedback. You're probably going to be feeling tired and also happy after the event, but it will be difficult for you to give an objective assessment of how it all went. That is why asking participants to complete a printed evaluation form at the end of the event or an online form when they get home is so important. Ask them to assess various aspects of the event: logistics, speakers, locations, and the work of the organisers. This information will help you to avoid mistakes in the future and improve the quality of your events. If possible, get feedback through social networks or record video reviews at the end of an event. This will come in handy if your event is held again.
Whatever event you organise, be optimistic and don't be afraid of surprises and your event will 100% be a success!
I am sure there have been many memorable moments within your time at Connect In, what is your best moment? 
My best and most memorable moment for ConnectIn Events was a summer party for a private client of ours. No words needed – Just watch the Out of Office Summer Party below! It was a real 'pinch-me' moment to be responsible for this.
https://www.connectinevents.co.uk/shows
As a Senior Client Experience Manager, what has been your proudest achievement? 
My proudest achievement at Connect In would be our Charity Boxing Night event that we organise with Ric Moylan. The event in its 5th Year and has helped raise over £250,000 for The Royal Manchester Children's hospital and the Neo-Natal Unit at St Mary's.
Events can be long hours and days. What do you do to wind down?
I love to get away on holiday as much as possible… Short trips here and there. I find this is a great way for me to unwind. Football is also a huge passion of mine, I am an avid Liverpool supporter and also play for a local team called Trafford United.
Lastly,  just to get your brain ticking… What song would you say sums up your role and time at Connect In Events?
Ronan Keating – Life is a Rollercoaster
https://www.youtube.com/watch?v=giABAfeEc0U
Thanks Jordan!