The Christmas season has officially come to a close. Months of planning, hours of cooking, celebrations on the shop shelves since September. Hundreds of pounds spent on presents, Netflix inundated with Festive Favourites and Christmas lights spread all over the streets. And in a heartbeat, just like that… over.
There's something rather disenchanting and uninspiring about January in that all that magic gets pulled straight back down after the months of excitement surrounding it. Christmas is a time of comfort, so I suppose the imminent and abrupt end to it all is a bit like ripping off a band aid. The streets feel bare without the lights, the home a little duller with no tree. It's the anti-climax of the year.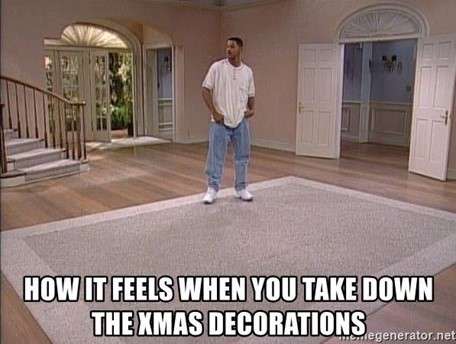 And when you really think about it, it's totally understandable why your colleagues may be demotivated at the start of a new year. Anyone else noticed that the "new year new me" façade is dimming a little year-on-year? With the presence of social media and the ever-growing generation of brutally honest 'over sharers', it's clear this year that most of us would happily lounge around in our slipper socks with zero purpose for at least another 2 weeks. If you're not seeing it… just open up the Facebook app 😉
The month of January is a real struggle for some, it's known by many as the "January Slump", and the reasons why are obvious. The festivities have disappeared, there's no more 'end-goal' of time off work, its cold, it's dark and the month of January even hosts Blue Monday, the most depressing day of the year. What a joy, ey?!
But that's why it's super important to do all you can in the new year to keep your staff on-track, motivated and, above all, enjoying themselves. Positive staff make for positive results; but don't think it doesn't work the other way, too. To help keep your staff engaged during the January blues… we've put together 5 key tips for hosting a revitalising new year's kick off in business.
There's no time like the present!
Most offices have been back open for almost a week already. We all know that bad habits form quickly; if my Christmas diet is anything to go off, I can vouch for that! Set those energy levels high as early as possible in the new year. Show your colleagues that they are valued and appreciated, it's one of the easiest and most genuine ways to motivate. There's no need to wait to host a summer party, your staff most need something to look forward to in those darker, winter months!
Make it interactive
Your colleagues have just had two weeks off to sit in front of a screen with their feet up, so a big NO to 60-slide PowerPoint presentations! A new year's kick off is about breaking up the January slump and putting energy, passion and fun into it. Consider workshop-style sessions or team building activities. Quite literally get people up on their feet… and remember you can get people moving at a virtual event as easily as you can a live event.
Choose an inspiring venue
Choosing an inspiring venue is super important for an energizer event. Ask yourself, how are you going to get people excited within four white walls?
Selecting an inspiring venue for a virtual event is equally, if not MORE important than it is for a live event. Break away from a generic zoom or teams background, the likelihood is that your staff are staring at this software enough already! Using a virtual event specialist means that you'll have access to creative and exciting virtual studios.
Top tip: Venues are already getting booked up for 2023. Connect In are here to do your free venue search to help you find the perfect venue whether it be a staff conference, summer festival or (dare we say it), Christmas venue! Get in touch via the link at the end of the blog.
Team building
Remember the purpose of hosting an energizer at the start of the year – to refresh, revitalise & reconnect your staff. Mental health and wellbeing are prominent conversations in 2023 and beyond, so why not incorporate some wellness activities into your team building – this will remove the stigma around mental health and open a healthy dialogue amongst your staff. You'll notice a stronger and healthier work culture where colleagues are comfortable speaking about how they feel with one another.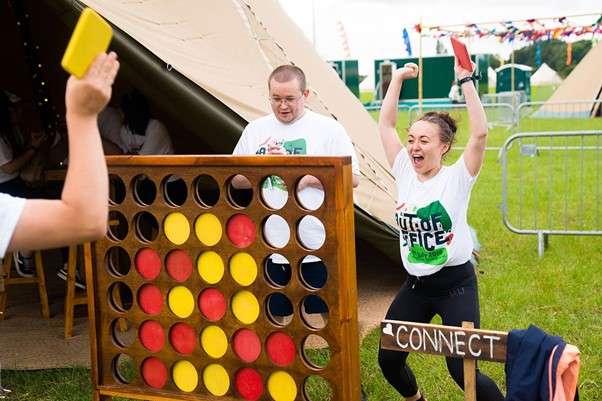 Follow up!
Failing to follow-up after a productive energizer event is a wasted opportunity. It's important to communicate with the team post-event; record milestones and achievements, share the materials with the team, seek feedback from attendees. Keeping a record means that you can monitor progress over the course of future events.
What are you waiting for? Get in touch with Connect In Events for support planning your next energizer event! https://connectinevents.co.uk/contact-us/